Matthew McConaughey and Camila Alves welcome son Levi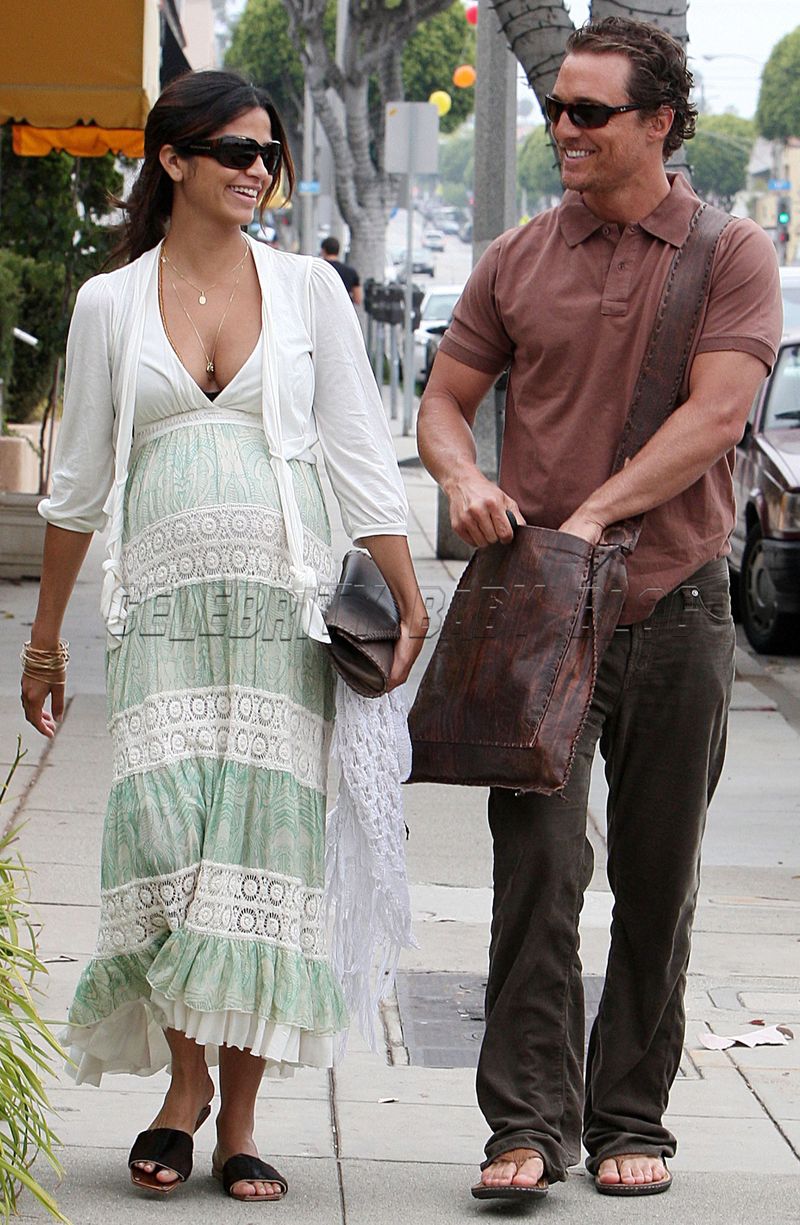 Actor Matthew McConaughey and model Camila Alves, 25, have welcomed their first child, a son. Levi Alves McConaughey was born on Monday, July 7th, at 6:22 p.m., weighing in at 7 lbs, 4 oz. In a statement, Matthew, 38, revealed,
A healthy baby boy was born. Camila and I were side-by-side the entire time.We are both tired and elated, and are so happy to have created thegreatest miracle in the world — Having a child and making a family.Now comes the greatest adventure — raising one, together.
Releasing their son's name to OK!, Matthew explained that Levi is another name for the apostle Matthew in The Bible, and shared that his birth time holds special significance as well.
Our son was born at 6:22 pm, and this particular time represents my favorite verse in the book of Matthew in The Bible: "If thy eye be single, thy whole body will be full of light."
Levi's middle name is Camila's last, as "we wanted to incorporate her family name," stated Matthew.
The couple announced the pregnancy in January, sharing that they wanted a delivery surprise. The baby had been due in early July. Click here for our look back at Camila's breezy SoCal style!
Source: OK!; Photo by Gaz Shirley/PacificCoastNewsOnline.com.