Lisa Leslie's daughter shows fiesty side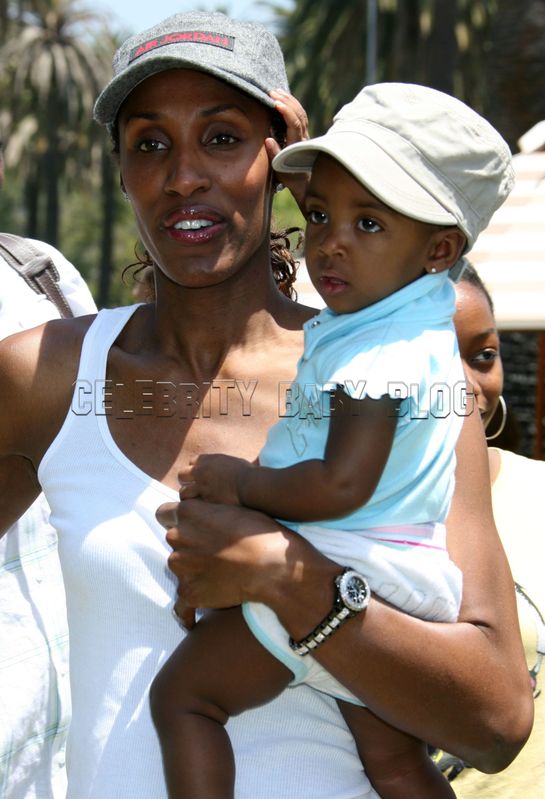 WNBA star Lisa Leslie, 35, is gearing up for the Olympics next month in Beijing and plans on bringing along daughter Lauren Jolie, 1, simply because she "couldn't imagine leaving her behind." The bond between mother and daughter is even more apparent when you look at their personalities. Lisa recalls that no one tells you babies "come with their own personality," and she wasn't quite prepared for her little girl's true colors to shine through.
I thought I was going to mold her. No way. She's super feisty … My husband says, 'She acts just like you, babe, on the court.' I'm like, 'Oh, great.'
Lauren is the first child for Lisa and her husband, pilot Michael Lockwood.
Source: LA Times; Photo by Flynet.