Get Goldie Hawn's grandson Wilder's Whisper Ride Buggy!
Grandma Goldie Hawn, 62, helped 10-month-old grandson Wilder Brooks run errands in style in a Step 2 Whisper Ride Buggy ($60) on Monday. The toddler car features extra-large Silent Ride Tires™, which make using the product a more pleasant experience for parent's ears! Goldie and Wilder, along with parents Oliver Hudson, 31, and Erinn Bartlett, 35, were out in Malibu, where they visited various shops and stores before heading home.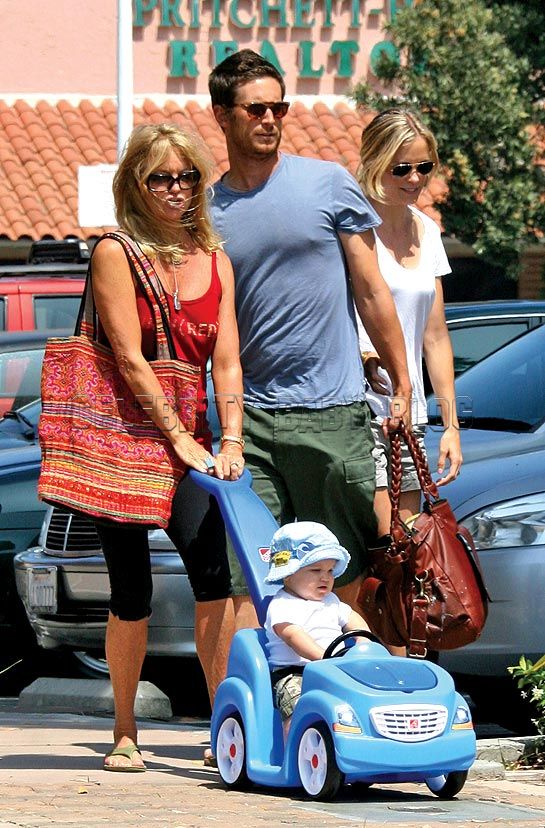 Photo by Richard Harding/Pacific Coast News.