Get Marcia Cross' daughter Eden's cotton "I Believe" tee!
Desperate Housewives star Marcia Cross and her 16-month-old fraternal twins Eden — sporting a super-cute "I Believe" long-sleeve cotton lap tee from Pumpkin Noodle ($28; sizes 3-24 months) — and Savannah splashed in the fountains at a Santa Monica park on Wednesday. Marcia, 46, and dad Tom Mahoney wed in June 2006.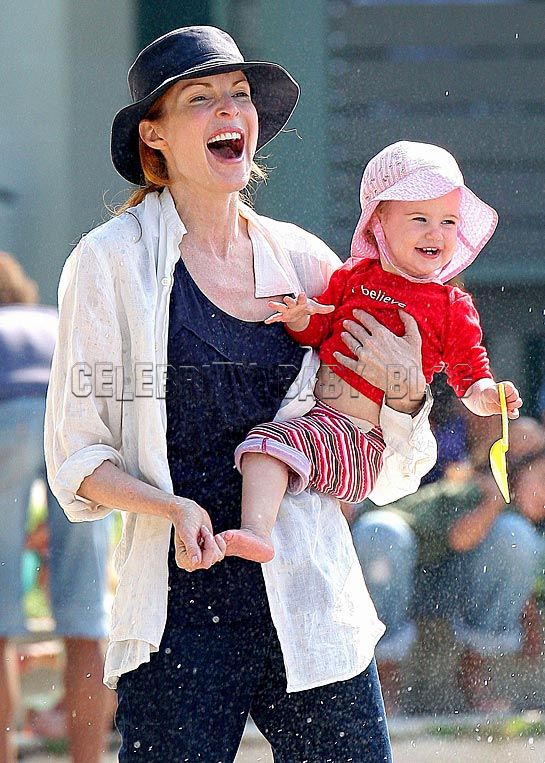 Photos by Shawaf, Shirle/Pacific Coast News.
Click below for an adorable image of both twins!