Peter and Katie Price André beat "particularly offensive" allegations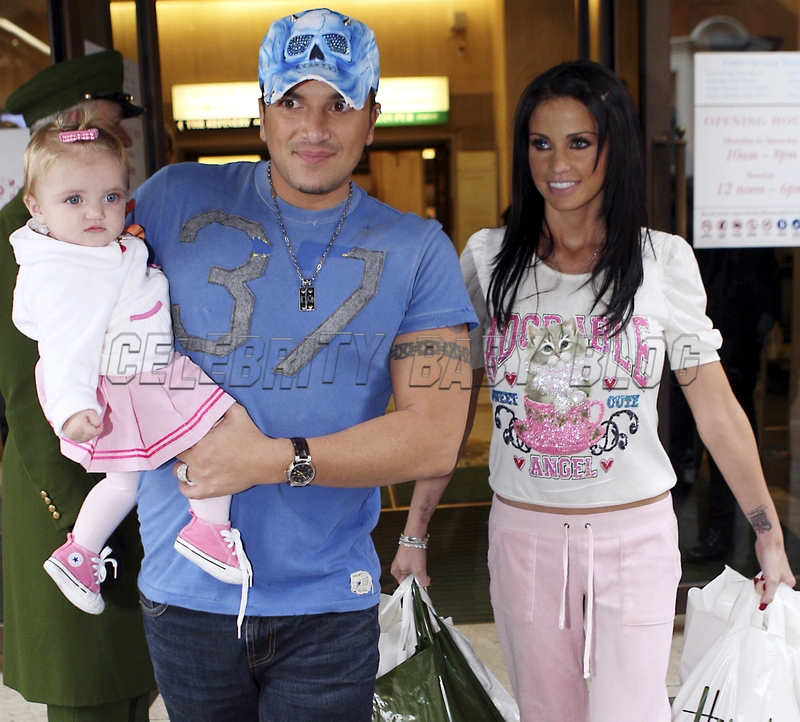 British model Katie 'Jordan' Price and her husband Peter André, 35, had much to celebrate yesterday as they stood on the steps of the High Court in London after winning a drawn-out libel court battle that began last February. During an interview — conducted by News Of The World — with the couple's former nanny, Becky Gauld, allegations were made that the two were "shocking and uncaring parents who put their own needs above those of their children" — allegations which were "particularly offensive" to the couple as the tabloid report was 100% false.
Ordered by the judge, the Sunday newspaper has officially retracted all the statements made in the published article, and instead praise Katie and Peter as decent and responsible parents. In addition to the public apology, the company was also responsible for paying the couple "substantial damages," which will be split between charities and trust funds for the three children involved — Harvey Daniel, 6, Junior Sawa, 3, and Princess Tiáamii, 1 — all per the parents' request.
Katie — who told the press waiting outside that "Pete and I love our kids and would do anything for them" — wanted to make it clear that legal action was taken "to see that justice was done and that our names were cleared." And the 30-year-old is confident that the ruling of the court accomplished just that, adding that "now that the paper has accepted the story isn't true, apologized to us, and paid us damages and costs, we believe the record has been set straight and our names have been cleared."
In fact, Katie and Peter's spokesperson Mike Brookes reminded the press that it was actually a bit ironic, since both have won celebrity parenting awards on separate occasions. As for his client's parenting skills, he reveals that "Ms. Price and Mr. André pride themselves on a very loving and caring relationship with their children."
Source: Daily Mail; Photo by BauerGriffinOnline.com