Kate Beckinsale and Lily get their licks
Lily Mo Sheen gives mom Kate Beckinsale a taste of her ice cream while out in Brentwood, CA on Tuesday. The 34-year-old actress took Lily, 9 ½, and a friend shopping at Fred Segal before stopping for the icy treats. Dad is Michael Sheen.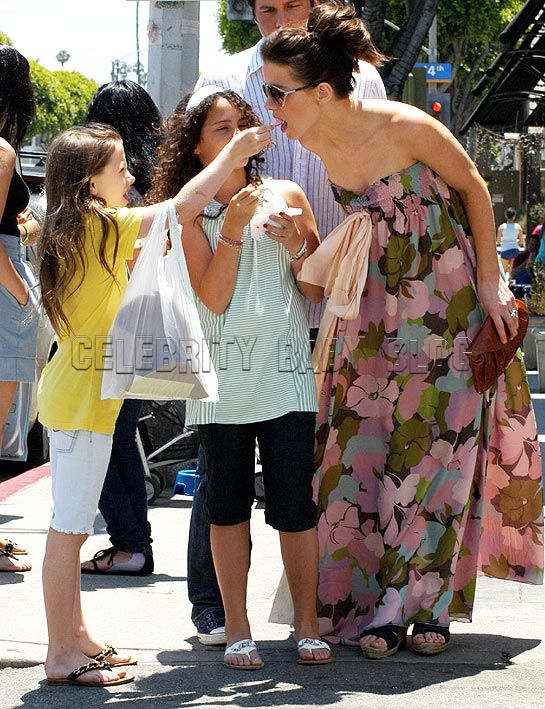 Photo by Rinzin Chophel/WENN.