Jeff Gordon and barefoot Ella stroll Midtown
Racer Jeff Gordon, 36, and model wife Ingrid Vandebosch, 38, took their 1-year-old daughter Ella Sofia (who got so comfy, she took off her shoes!) out for a spin in her Bugaboo in Midtown Manhattan on Tuesday.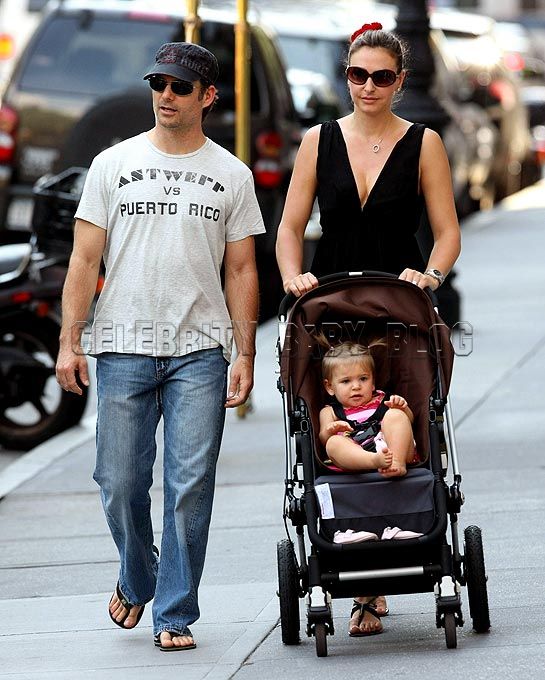 Photos by INF.
Click below for a solo shot of Ella, and info on her ride!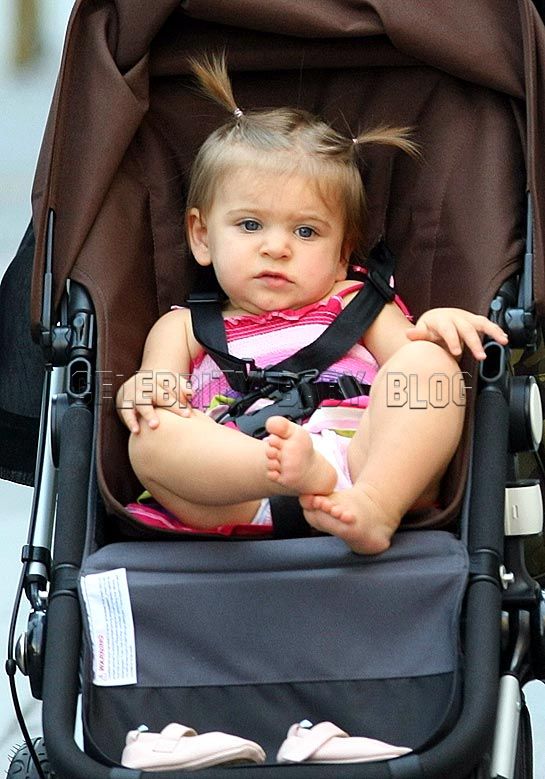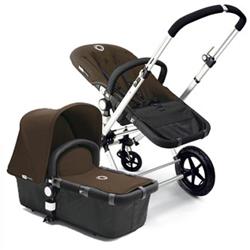 Ella rides in a Bugaboo Chameleon Stroller – in black base/brown print ($900).