Found: Gwen Stefani's maxi dress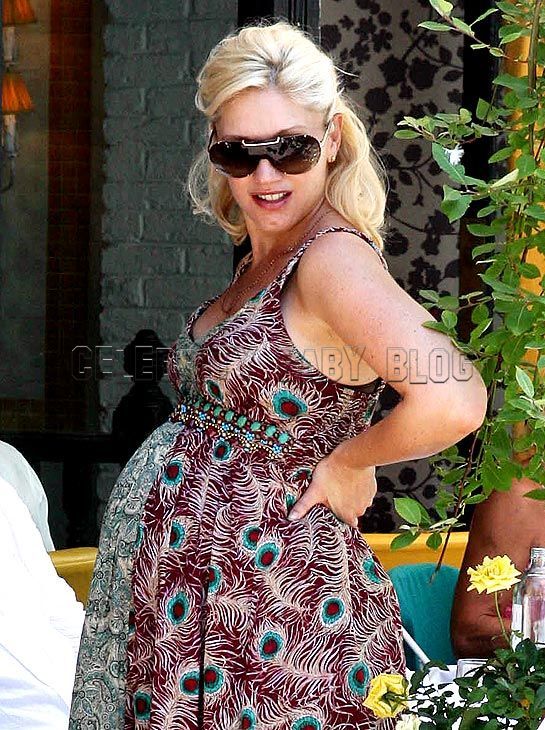 A bunch of you wrote in yesterday wondering how to get Gwen Stefani's fabulous peacock-print maxi dress that she wore while lunching in London. CBB reader Michelle hunted down the dress, and discovered it's from A Pea in the Pod, one of our favorite maternity shops. It's called Embellished Patio Dress, and is made of 100 percent cotton and comes in sizes small, medium and large. Priced at $265, it can be purchased online or by calling 877.273.2763.
Gwen, 38, is expecting her second child — a delivery surprise — with husband Gavin Rossdale, 42, later this month. Son Kingston James McGregor is 2.
Photo by INF.