Update: "Everything is normal" says Angelina Jolie's doctor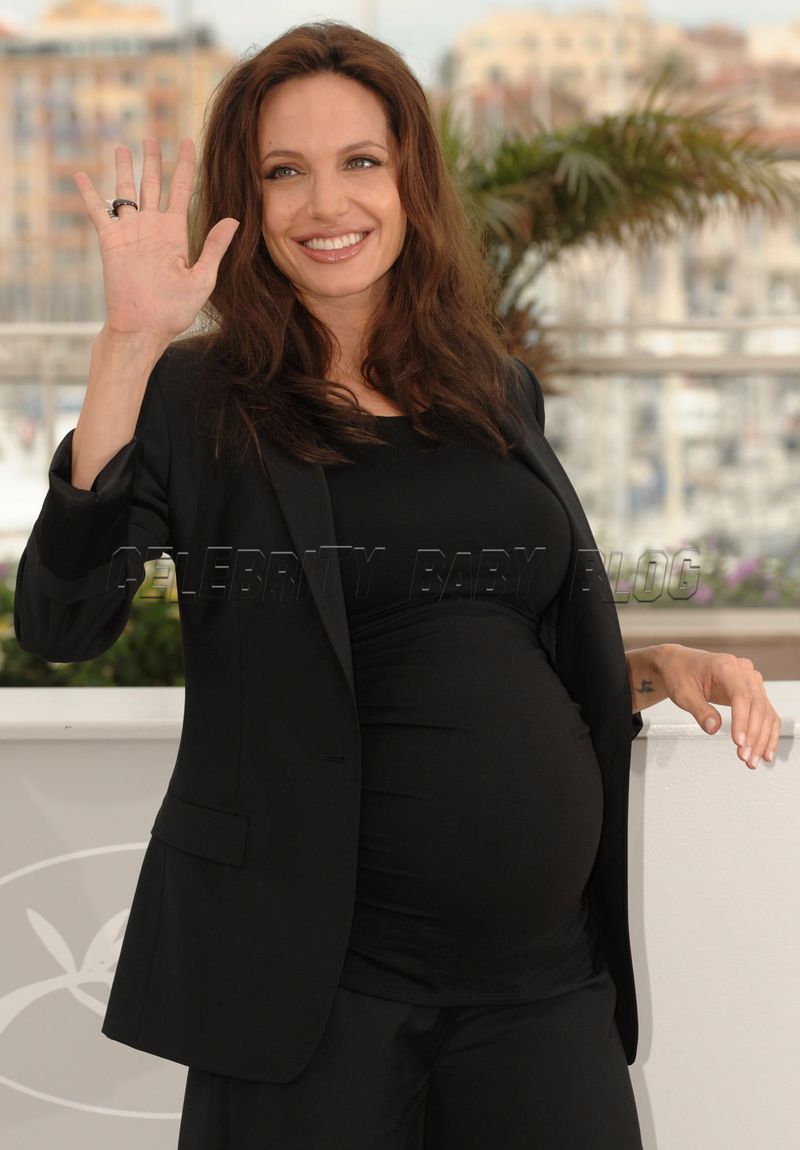 Update: During this morning's press conference, Angelina's obstetrician shared that "Brad and Angie want everyone to know that everything is going well," stressing again that the actress is simply being monitored and is not expected to give birth in the immediate future. Revealing that "everything is normal," Dr. Sussman confirmed that she will stay in the hospital until it is time to deliver. However, he was unable to specify when that would be, saying,
This is something you can't program, you never know for sure.
Click below for more info on Angelina's hospital admittance.
Update 10:45 a.m.: Angelina's obstetrician, Dr. Michel Sussman, has invited reporters to a press conference scheduled for 11:30 a.m. EST. According to spokeswoman Nadine Bauer, Angelina is doing, "very well."
Madame Jolie's doctor will be updating her condition at the hospitaland giving medical details.
Originally posted July 1st: In anticipation of the arrival of her twins, Angelina Jolie has been admitted under "standard procedure" to Lenval Hospital in Nice, France for what hospital spokesperson Nadine Baueris calling normal pregnancy monitoring. Nadine reveals that "there wasno medical emergency" and it is very likely the 33-year-old actress –who arrived at the hospital Monday night at 10 p.m. — will remain inthe hospital until the twins are born. With about six weeks to gobefore her due date — rumored to be in August — Nadine says there is"no urgency" and that the move to the hospital for further care "issomething she had planned with her doctor for the end of the pregnancyfor some time." Although the twins are not expected to make theirdebut in the immediate future, according to the rep, Angelina is "veryhappy and in excellent health." Added Nadine,
She had been advised it would be a good idea to rest during the final days and it has been booked for a while now.
The twins will be Angelina and Brad Pitt's fifth and sixth children. They will join siblings Maddox Chivan, 6 ½, Pax Thien, 4 ½, Zahara Marley, 3 ½, and Shiloh Nouvel, 2.
Source: Associated Press, E! Online, PEOPLE; Photo by Dominique Charriau/WI/WireImage.com