Tony and Lhotse Hawk welcome daughter Kadence Clover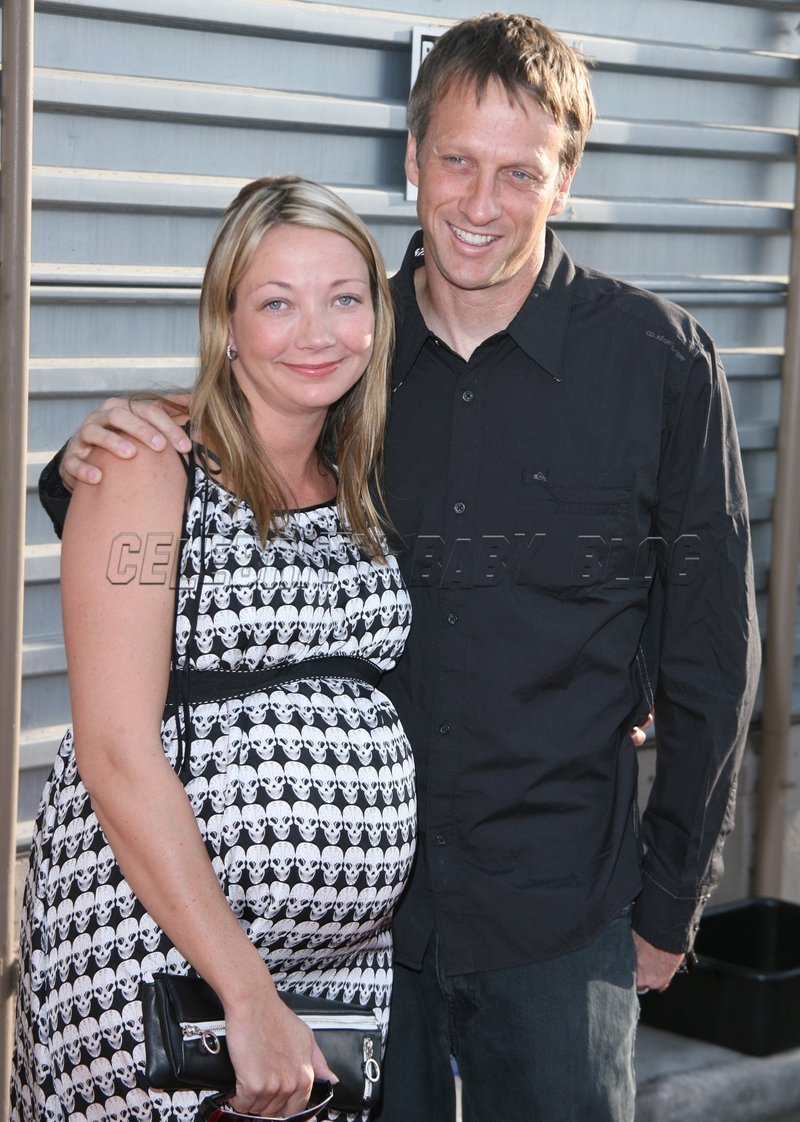 Skater Tony Hawk, 40, and wife Lhotse Merriam Hawk, 35, have welcomed their first child together, a baby girl. Daughter Kadence Clover Hawk was born Monday, June 30th at Scripps Memorial Hospital in La Jolla, CA. She weighed 8 lbs, 8 oz and was 21 inches long.
Kadence joins big brothers Riley, 15, Spencer, 8 ½, and Keegan, 7 this month, Tony's sons from his previous marriages, who are "super excited to have a baby sister." Lhotse will be released from the hospital on Thursday.
The couple announced the pregnancy in February, revealing the sex later that month. Lhotse's due date had been June 15th.