Forget a baby shower, Laila Ali is going for a celebration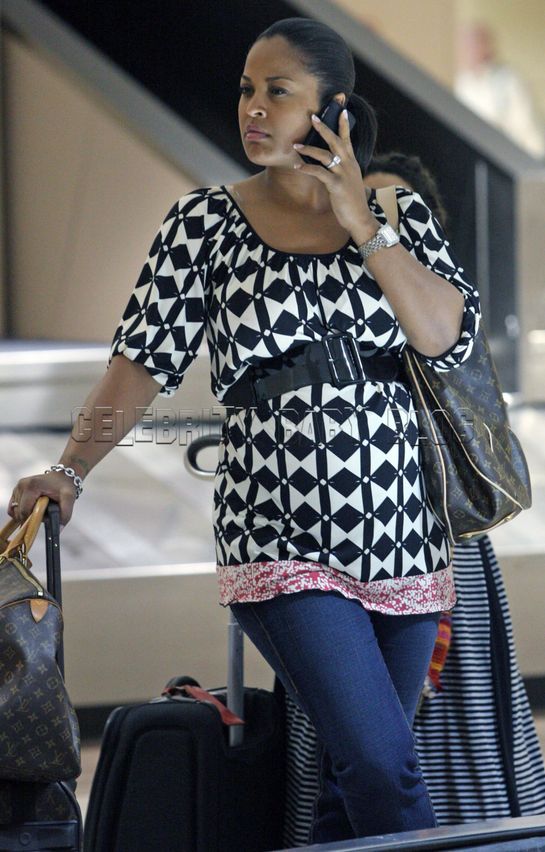 American Gladiators host Laila Ali is gearing up for the birth of her son Curtis Muhammad and for most, that means one thing — a baby shower. However, the 30-year-old has decided against the tradition and will have a "baby celebration" instead, hosting a co-ed group of close family and friends with "great food and music."
I don't use the term "baby shower" because there will not be a bunch of baby games and baby-themed center pieces like most traditional baby showers. Not that there is anything wrong with that, it's just not my cup of tea.
Laila is trying her hardest to prepare for the birth of her and husband Curtis Conway's first child together, which she is finding more difficult than she expected, as there are "so many different brands" of products out there. The decision is made even harder because she declares "all of the products claim to be the best, so it is hard to decide with confidence sometimes." However, the ex-boxer is sure of two things:
I also plan to buy organic skin care products and flushable diapers. They may cost more but they are better for the baby and the earth.
Click below to read why Laila feels "blessed and lucky."
The former Dancing with the Stars' alum feels "blessed andlucky, because everything seems to be falling into place" as she movestowards her due date of early September. So much in fact, that she hasfound out that one of her dreams is coming true.
Igot another ultrasound last week. My son looks just like his father. Ihave always said I wanted a boy and I wanted him to look like myhusband Curtis.
Source: Laila's Official Website; Photo by BauerGriffinOnline.com
Thanks to CBB reader Ann.