Gwen Stefani stretches her aching back
As all expectant moms know, that extra baby weight can wreak havoc on your lower back! A stylishly dress Gwen Stefani took a moment to stretch while out to eat in London on Tuesday with husband Gavin Rossdale and 2-year-old son Kingston James McGregor. The family will welcome their next child, a delivery surprise, later this month.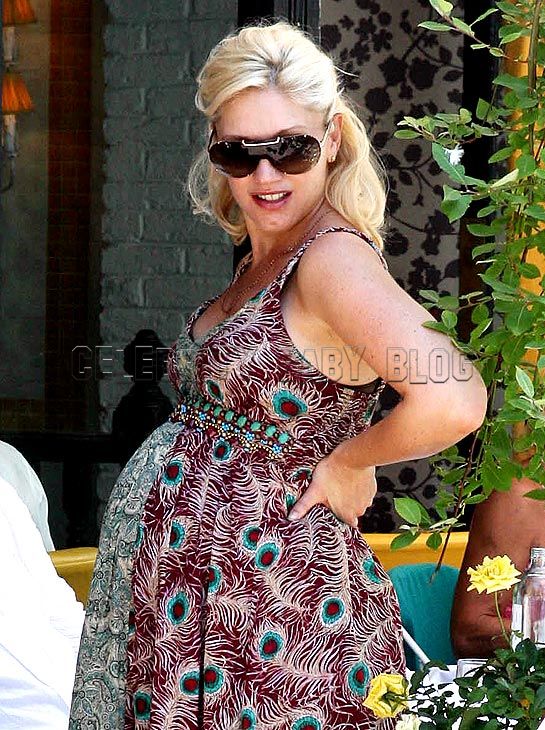 Photo by INF.
Gwen's dress info below!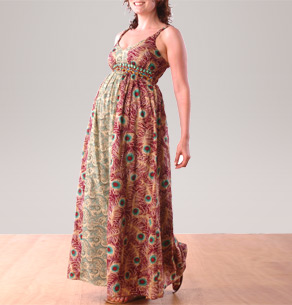 Gwen wears A Pea in the Pod's embellished patio dress in peacock print ($265).