Giada De Laurentiis has "gained a lot of joy" since becoming a mom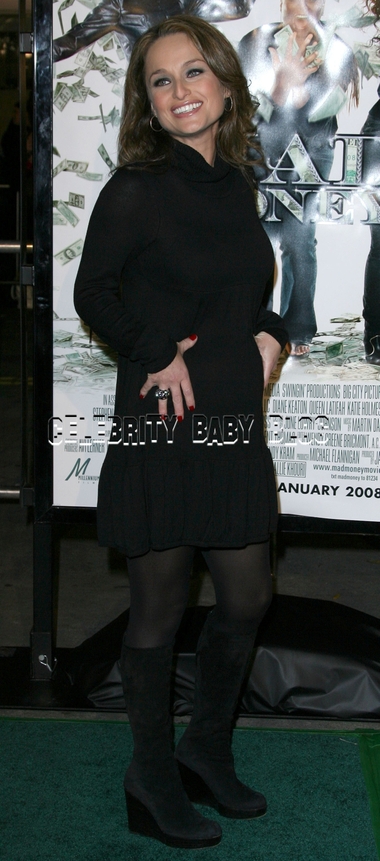 She's missing her sleep and — to some extent — her freedom, but new mom Giada De Laurentiis is quick to point out that since welcoming Jade Marie, 3-months, she's also "gained a lot of joy." The 37-year-old chef and Today contributor says her daughter is "starting to become a person," adding, "I see her character and personality coming out." It's that personality that Giada says she'll miss most now that her maternity leave is coming to an end.
I thought I would be so excited to get back to work, but I feel bad that I'm leaving her. She's out of the 'blob' stage of just eating and pooping….And now I won't be around that much.
Jade is a big fan of watching Giada cook, even if she's still too young to partake in Giada's cooking. Giada revealed that Jade, whom she calls her "little partner," often "hangs out" in the kitchen in her swing — an experience which Giada said warms her heart "like nothing else." Watching her daughter grow and develop is something Giada compares to "watching a plant or flower bloom, but 20 million times better." Adds Giada,
She's been alert since day one. it feels like she's looking right into my soul. She's intense that way.
Jade is Giada's first child with husband Todd Thompson.
Source: Today; Photo by Startraks