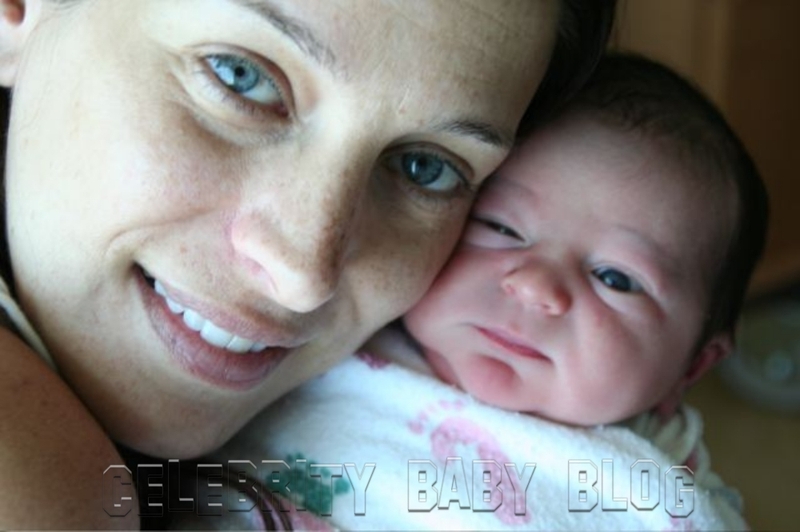 Update: Photos of Rowan and Lucca meeting brother Sal added.
Originally posted Sunday, June 29th at 9 a.m.: Singer Chantal Kreviazuk, 35, and husband, Raine Maida of Our Lady Peace, 38, welcomed their third son at 4:48 a.m. on Saturday, June 28th. Salvador 'Sal' Daniel Maida joins older brothers Rowan Michael, 4 ½, and Lucca Jon, 3. Chantal tells us that she stuck to her birth plan and will share more details after resting.
Chantal announced the pregnancy and sex of the baby in January. While expecting, she wrote a pregnancy column for the Celebrity Baby Blog. Salvador was two weeks early; his due date was July 15th.
Photos for exclusive use on the Celebrity Baby Blog courtesy of Chantal Kreviazuk and Raine Maida. Use elsewhere is prohibited without permission.
Click below for more photos of Chantal, Rowan, Lucca and Salvador.