Nicole Richie: "My parents were really really strict"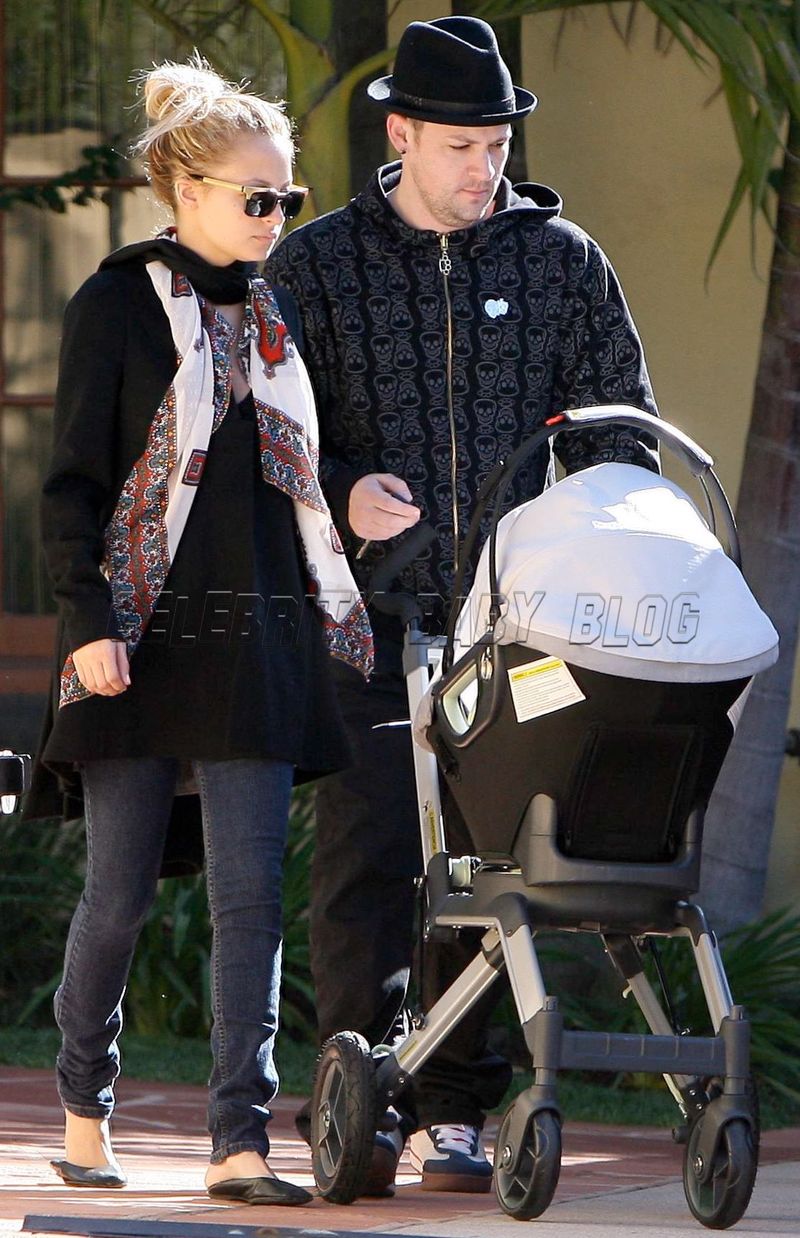 A celebrity baby herself, Nicole Richie, 26, is reflecting back on her own childhood for ideas on how she plans to raise her 5-month-old daughter Harlow Winter Kate differently. Nicole, who says her parents — singer Lionel Richie and ex-wife Brenda — were "really really strict," explained that she hopes to be more easy-going with Harlow. However, she may be just like them, as the reality star admits, "you never know until it happens to you!"
Although Nicole recalls a stern upbringing, she can't deny the fact that she was blessed with "amazing parents" and has "great people to turn to if I ever need advice." Spending "three or four times a week" with her mom and "once a week" with her dad leaves Nicole and her boyfriend, Good Charlotte's Joel Madden, with no shortage of advice or parenting tips. In fact, each one has someone to look to in that department. Says Nicole,
[My dad] comes from a father standpoint. He gives Joel a lot of advice. I get advice from my mom.
Source: Extra; photo by NME.
Do you think you're raising your kids the same way you were raised? Or have you taken a completely different approach?