Jason Bateman talks dirty diapers with Entertainment Tonight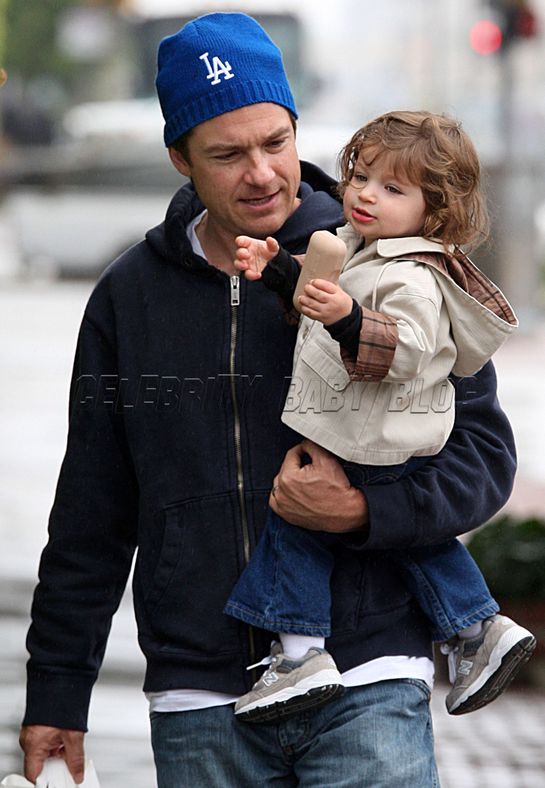 Charlize Theron enjoyed filming Hancock with actor Jason Bateman so much that she recently told Entertainment Tonight's Kevin Frazier that Jason is the "funniest man on the planet." While the 39-year-old actor downplayed the compliment, he certainly displayed his funny side when addressing claims by Charlize that his daughter Francesca Nora — 20-months on Saturday — "unleashed" some stinky diapers on the set. "My daughter's got daddy's bowel, that's for sure," Jason admitted. He then jokingly asked Kevin,
It must be nice for you to defecate without any odor, I guess? But the rest of us poo with a little bit of stink. So, let me know what you're eating and I'll turn my daughter on to it, and maybe get myself a little.
But the dirty diaper talk didn't end there. According to Entertainment Tonight, later in the interview Jason wondered aloud about something most parents ponder at some point in time.
I don't know where they get the color of the [poop] on these kids, because I monitor everything she eats and I've never fed her anything purple. But I guess it's kind of kiddie art.
Francesca is the first child for Jason and wife Amanda Anka.
Source: Entertainment Tonight; Photo by PacificCoastNewsOnline.com.