Joel McHale gives baby Isaac a smooch
The Soup host Joel McHale, 36, gave 3-month-old son Isaac Hayden a kiss in Hawaii on Tuesday, June 24th. Joel, wife Sarah, 3-year-old son Eddie and baby Isaac are currently on the island while Joel films The Informant with Matt Damon. This is the first photo we've seen of Isaac, who arrived in March.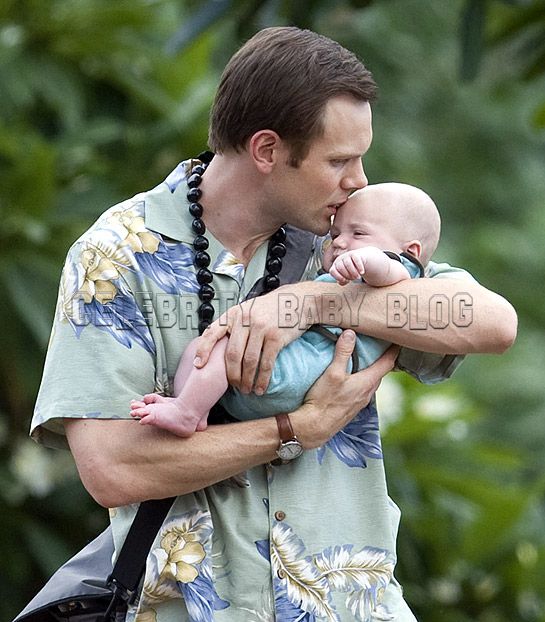 Photo by Starsurf/Splash News.