Izabella Hamilton, 13, tried to perk up little sister Reece Viola, 4 ½, while out at the beach in Malibu on Tuesday with volleyball star Gabrielle Reece, 38, and little sister Brody Jo, 6 months. Izabella's mother is Maria, surfer dad Laird Hamilton's first wife.
Click here for our recent interview with Gabby.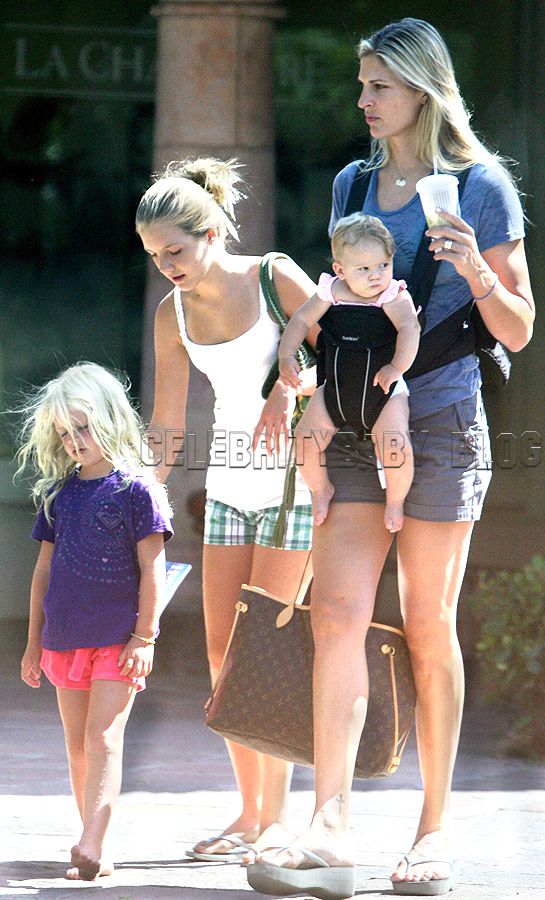 Photo by KM Press Group.