Actress Melissa Joan Hart, 32, and husband Mark Wilkerson, 31, took their boys — Mason Walter, 2 ½, and Braydon 'Brady' Hart, 3 months — to Zuma Beach, CA on Sunday in an attempt to battle the hot temperatures further inland. In response to your comments, Melissa tells us,
Mason was in a swimmer diaper, but Brady wasn't in the water. It was way too rough. I just stepped out of the shade with him to take a family photo and wet down his hat to keep him cool.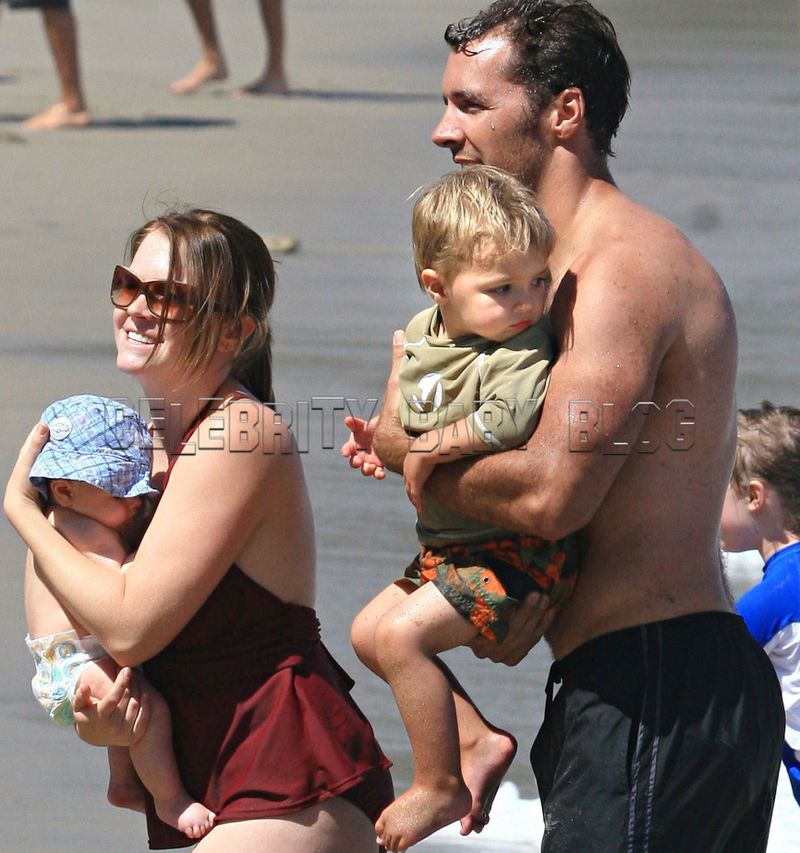 Photos by Shirley Buhl/PacificCoastNewsOnline.com
Bikini info and a pic of Brady and Melissa below.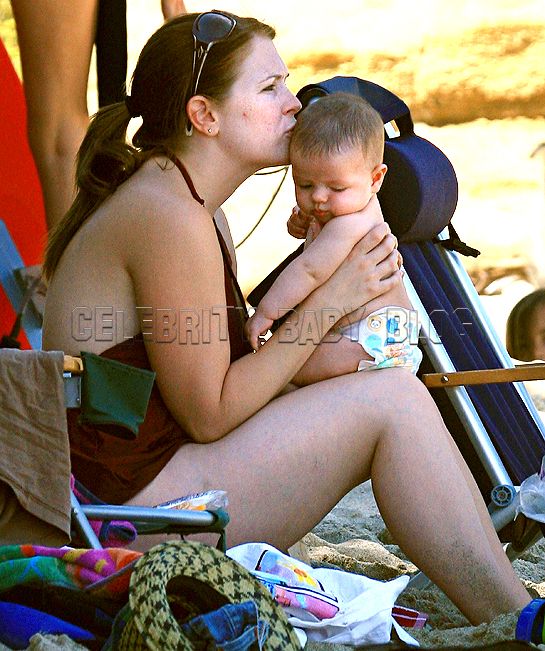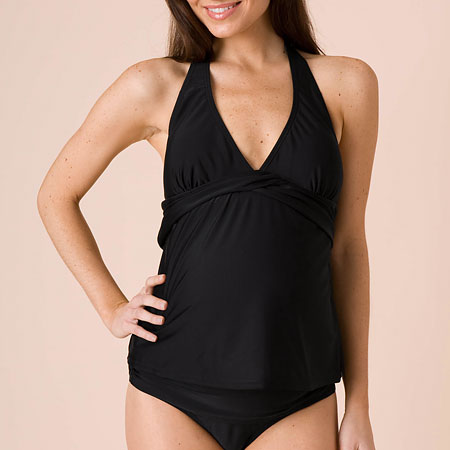 Melissa wears a Babystyle Twist Tankini in cherry cola ($45).