Ethan Embry and family pose at Flex event
Actor Ethan Embry, 30, wife Sunny, son Cogeian Sky, 8 ½, (and a Rubix's cube!) attended a joint event hosted by Band From TV and Ford on Saturday evening, introducing the 2009 Ford Flex. Ethan and his ex-wife, Amelinda, chose their son's name — pronounced coh-gee-an –because they liked the meaning of the prefix. In 2003, he shared,
From cogency,cognition, cogent — all the words that start with 'cog' that signifypower, intelligence and knowledge.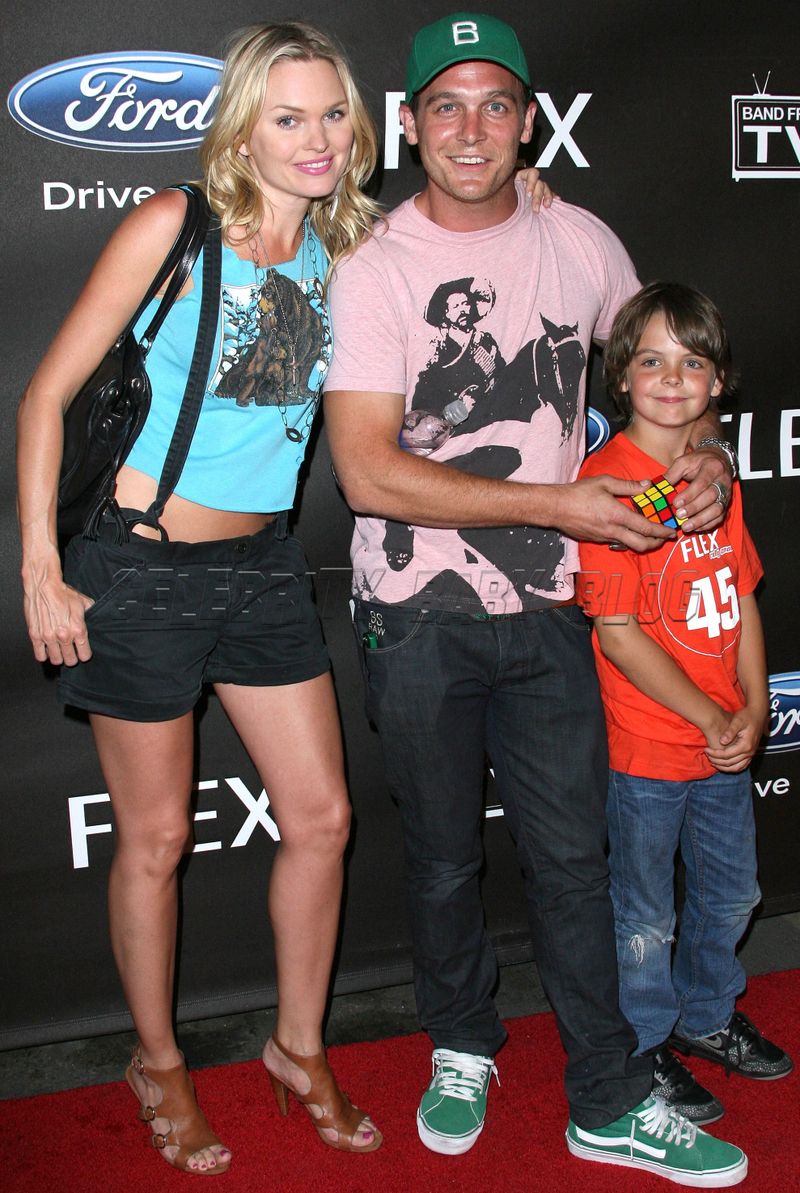 Photo by Andy Fossum/Startraksphoto.com