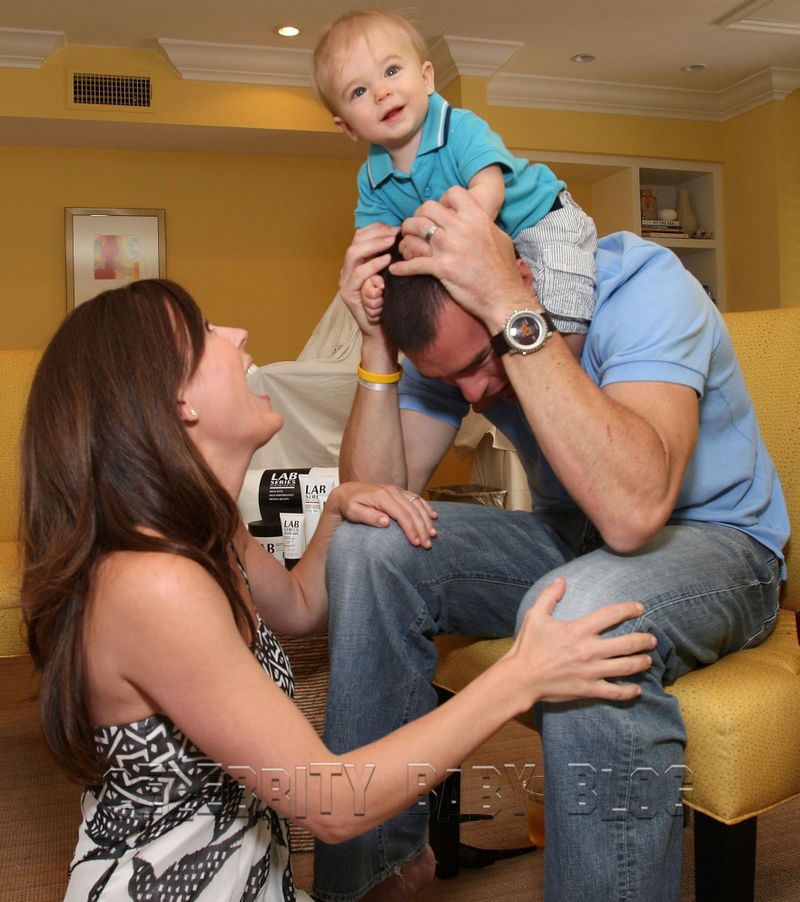 With 77% of new mothers initially nursing their babies, it can be difficult for dads to find their niche and devise ways to assist their wives in the process, as Ryan Sutter found out after the birth of Maxwell Alston last July. Sharing that it's "hard not to have more respect and admiration" for wife Trista, Ryan revealed that he struggled with discovering his place at first, amidst all that "Mom time" where Trista was responsible for feeding.
It was tough to figure out my role. She's still nursing, but as he's developed, I've been able to do more, like take him out on a hiking trail or on my bike. Then he has a nap. That's my philosophy: Wear him out and take him home!
Now that Max — also known as Peanut, Motor Butt, and Stink Pot — is almost 11 months old, he's into solid food and Ryan finds himself participating more. Reeling off favorites like mashed avocado, tofu, yogurt, and cheese, the reality star, 33, explained that each new food is followed by a "What is this?" expression on his son's face. Despite the laughs this gets, Ryan revealed he and Trista's favorite milestone thus far was Max's first smile, which "meant the most."
When a baby smiles, especially when it'syours, it reaches deep inside and has a profound effect. He's a reallyhappy baby, and that makes me happy. I think he'll be walking soon. Ican't wait!
With walking will come falls, bumps, and bruises — and Ryan's fine with that, although Trista may not be! Calling himself "laid-back," the firefighter revealed that while Trista runs over the second Max takes a tumble, he lets him go over and "get a few bruises." This is a big change from last summer, when Ryan was unsure of everything — even the best way to pick up his baby.
I didn't even know how to hold him. He was just so small and hecouldn't do anything himself. Then you realize he's a little person andtougher than you think.
An addition to the family is planned, and Trista confirmed that they "are trying," although they assume it may take some time — two years passed before they got pregnant with Max. Ryan explained that despite Trista's complications in her first pregnancy, they are willing to take a chance in order to expand their family.
Part of us is like, "Do we want to push our luck?" but the other part wants him to have a sibling. We love having him so much, one more would be nice.
For new photos of the family, check out the June 30th issue of Us Weekly.
Source: Us Weekly, June 30th issue; Photo by John Shearer/WireImage.com.