Angelina Jolie: An involved partner "makes all the difference"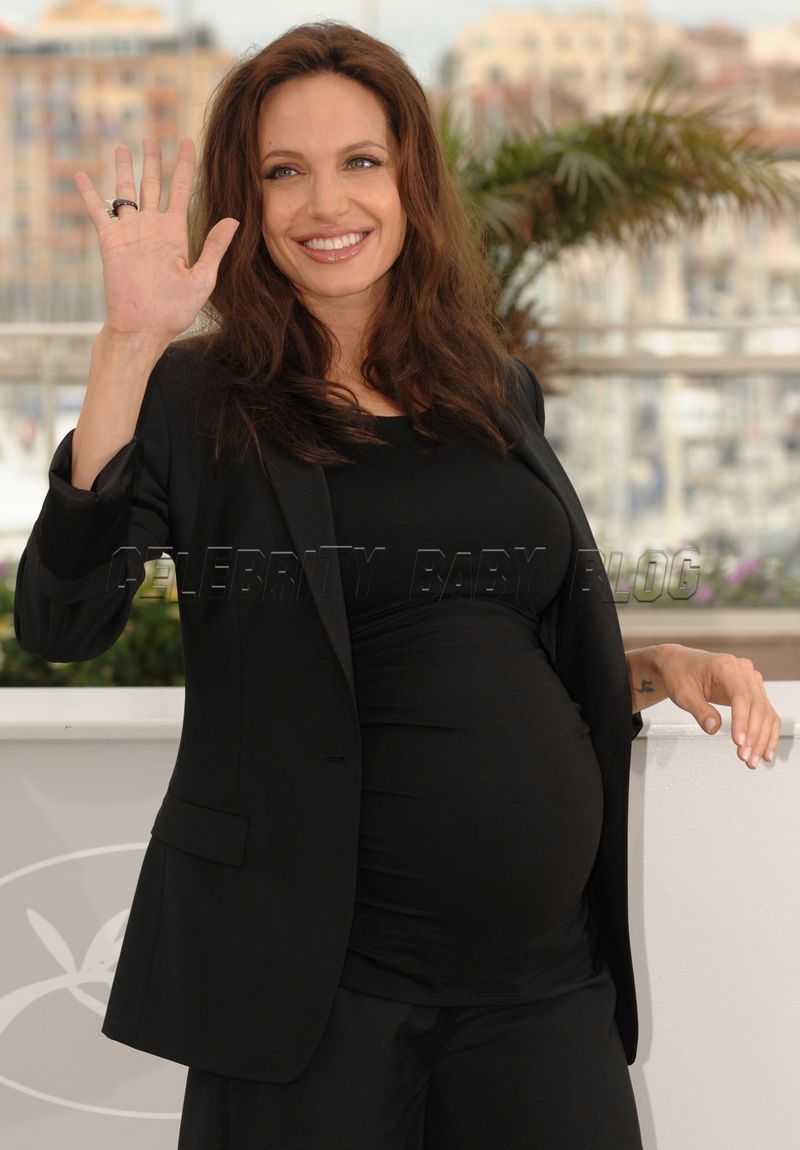 Though she refuses to confirm her due date, Angelina Jolie, 33, opens up about preparing for her impending arrivals this week in USA Today. The screen siren — already mom to Maddox Chivan, 6 ½; Pax Thien, 4 ½; Zahara Marley, 3 ½; and Shiloh Nouvel, 2 — says she is concentrating on family time in the months ahead.
We're expecting two, we have four, so my focus now is on the four we have. We're spending enough time with them individually, so they seem special. That's a lot of balance when you have a lot of children.
When asked about the parental role of her partner Brad Pitt, Angelina says he is a great source of strength, sharing that she's "very lucky."
I'm with a man who makes me feel very sexy pregnant and loves children. He's anextremely hands-on dad with all the kids and really, really supportive. Any woman knows that when you're pregnant, if you have a partner who is embracing it with you and excited with you, it makes all the difference.
For now, the family plans to remain at home in their vineyard castle in the South of France, Chateau Miraval, anticipating the birth of the Jolie-Pitt twins. "We've made a point to, both of us, not be working," she says. "So we'll be home together with the kids."
Angelina's latest movie, the action-thriller Wanted, opens Friday, June 27.
Source: USA Today; Photo by Dominique Charriau/WI/WireImage.com.