Update: Ricki Lake's 'Business of Being Born' comes under fire by AMA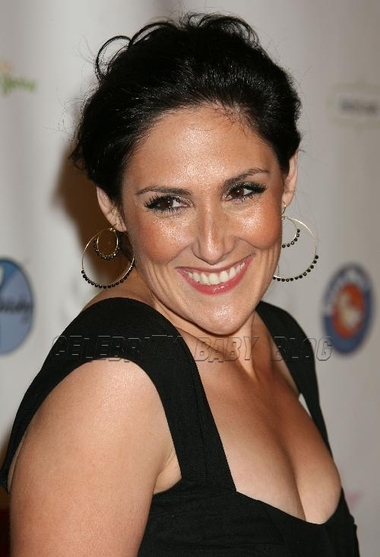 Update: Ricki has responded to the AMA's resolution. She tells the Associated Press,
I am pro-choice when it comes to childbirth and choices in birth. Home birth was around long before hospitals were taking over – and I just think women need to know (the information) so that they can make the best choice for them.
Originally posted June 17th: Whether or not there is an actual homebirth movement afoot, it appears as though the American Medical Association (AMA) fears there is.  It recently proposed a resolution which declares that women seeking to deliver at home under the care of a certified professional midwife (CPM) are putting their unborn children at risk, and the AMA is laying the blame for suggestions to the contrary — at least in part — squarely on the shoulders of Ricki Lake.
The 39-year-old actress produced and appeared in The Business of Being Born, a documentary which examines the benefits of homebirth while laying out the disadvantages of delivering in a hospital setting.  "There has been much attention in the media by celebrities having home deliveries," the resolution notes. It goes on to cite an appearance by Ricki on the Today show where she discussed her homebirth with son Owen Tyler, turning 7 tomorrow, and her decision to include footage of his delivery in the film as further evidence that homebirth is being improperly promoted.
"An apparently uncomplicated pregnancy or delivery can quickly become very complicated," the AMA warns, "necessitating the need for rigorous standards, appropriate oversight of obstetric providers and the availability of emergency care."  To that end, the resolution indicates the AMA's intent to develop model legislation "in support of the concept that the safest setting for labor, delivery and the immediate post-partum period is in the hospital, or a birthing center within a hospital complex."
In addition to Owen, Ricki is mom to Milo Sebastian, 11.
Source:  TMZ; Photo by Flynet.
Do you think The Business of Being Born improperly promotes homebirth? (Whether or not you had a homebirth, please remember to be respectful of other women's birth choices when you post a comment.)