Celebrating Celebrity Baby Birthdays — Henry Daniel Moder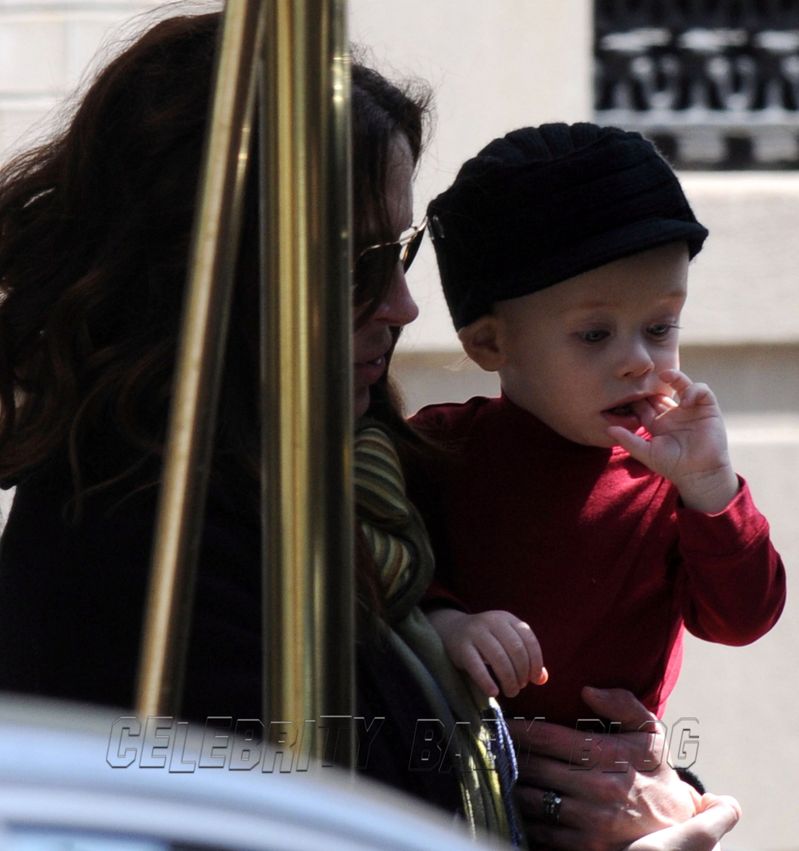 Happy Birthday Henry Daniel Moder. You are now 1 year old!
Name: Henry Daniel Moder
Birthday: June 18th, 2007
Famous for: Being the third child of actress Julia Roberts, 40, and husband Danny Moder. Henry is a little brother to fraternal twins Hazel Patricia and Phinnaeus Walter, 3 ½.
Continue reading for nanny story, birth story, what they said and photos.
Birth story:
Julia delivered Hazel and Finn via emergency c-section. However, we do not know whether Henry was born via c-section or naturally. After Henry's birth, Julia shared that her babies are three ducks in a row: Hazel and Phinnaeus were born at 1:21 and 1:22. When he arrived, Henry was born at 1:23. He weighed in at 8 lbs, 9 oz.
Nanny:
After both the twins' and Henry's births, Julia used the famous nanny, Marva. Marva has worked for Reese Witherspoon, Courteney Cox-Arquette and Sheryl Crow.
What they said:
Henry is an absolute joy!
He's gorgeous, sweet — smiles and giggles. A joy!
Julia has all she needs in life.
More than anything I am just the most proud wife and mother to three of the most amazing children. And the widening of my life, and my hips, is really just the true gift of my husband Danny, who I would be so lonely without.
Julia has objective judgment when it comes to her children.
I have to say, little Henry's the sweetest child known to mankind. I think I can say that objectively.
On Henry completing their family.
It just completed us. We're complete. We're a good five-some.
Julia spoke of the hard decision to make between family and work.
I just made a decision to make a movie next year, and I found it was almost too big of a decision because I don't make it a lot. I'm out of the practice of making the decision. It's a real team effort in our house. Everything that goes on has to sort of pass everybody's approval. Danny and the kids, everybody has to want to go and be part of it or else it doesn't work.
Like all mothers, Julia feels the pain when her children cry that they don't want her to leave. So, she doesn't!
Moms know [what it's like] when you leave the house, and your kids are crying and saying, 'Don't go.' So I usually don't go.
Photos: