Celebrating Celebrity Baby Birthdays — Sam Alexis Woods
Birthday: June 18th, 2007
Famous for: Being the first child of golf sensation Tiger Woods, 31, and his wife, Swedish model, Elin Nordegren Woods, 28.
Tiger announced her birth on his website,
Elinand I are delighted to announce the birth of our daughter, Sam AlexisWoods. Sam was born early Monday morning, June 18th. BothElin and Sam are doing well and resting peacefully. Wewant to thank our doctors and the hospital staff for all theirdedicated and hard work. This is truly a special time in our lives andwe look forward to introducing Sam to our family and friends over thenext few weeks. We thank everyone for their well wishes and continuedrespect of our privacy.
Behind her name:
We wanted to have a name that would be meaningful to either side of thefamily, my side or Elin's side, because she was born [the day after]Father's Day. It just happened to fit. My father hadalways called me Sam since the day I was born. He rarely ever called me Tiger. I would ask him, 'Why don't you ever call me Tiger?' He says,'Well, you look more like a Sam.
Click Continue Reading for more about Sam Alexis Woods' first year.
Birth Story:
Tiger described the stressful weekend preceding Sam's birth –Elin was hospitalized in Orlando on Thursday, June 14th while Tiger wasplaying in the US Open. Tiger said,
It wasn't life-threatening oranything, but shejust had a few problems and had to be admitted. It wasn'teasy. It was not easy, because I wanted to be there. And the doctor andElin said, 'There's nothing you can do. So go out there and just get a'W.' Well, came close. But that night was infinitely more rewardingthan any 'W' ever could have been.

I flew, landed in Orlando, went straight tothe hospital and next thing you know, we have Sam Alexis in our arms[in the early morning hours of Monday, June 18th].
What They Said: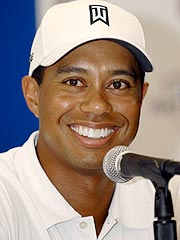 When asked if he had advice for new dad, fellow athlete Tom Brady, Tiger said:
Well, you don't sleep, that's for sure. It'sfantastic. You hear from every parent who's ever had their first child that it'san experience that you'll never forget. You always want to be there. It's thelittle things. I've only been a dad for about two months now, but it's just thelittle things each and every day.

I'm away from home this week, and youmiss those things. Granted, when you're at home it drives you crazy at times,especially late nights, 3:00 and 4:00 in the morning gets a little tough. Butthose times actually you really do sort of miss them, as well.
When speaking about skipping the Buick Open, Tiger said:
We're still getting settled at home and it's important to bethere for my family. I look forward to playing next year. Both [Elinand Sam] are healthy and happy. I can't describe how wonderful it is tobe a father. This is something I dreamed about and I'm enjoying everyminute. It's a good thing I don't need much sleep.
Tiger said that Sam may have a future in pictures because, as an infant, she loved lights:
She loves light for some reason,. I don't know if thatmeans she's going to love cameras, but she loves light. She likes justto stare at light. It has actually been pretty neat. To make her fall asleep, just turn the light on.
On having more kids, Tiger said:
I can't tell you how eye-opening it has been and how fantastic ithas been. Here is one of the weirdest feelings you haveas a parent. It has been so hard and so difficult, sotime-consuming, but you can't wait to have another one. Theoretically,it doesn't make any sense, but it has been so cool. We just can't waitto experience more things with Sam and obviously hopefully have othersin the future.
Most recently, Tiger credited Sam for his speedy recovery from knee surgery in April.
There's no way I couldhave gotten through this without Sam being there, spending that much time off and away from training andtrying to get better, Sam was absolutely incredible. Ihad so much fun doing that. It took my mind away from the fact that Ihad a surgery done, and just watching her grow, walking, running now,it's been just the greatest thing in the world.
AsTiger prepared to hoist the trophy for his third U.S. Open win on Father's Day, days before Sam's first birthday, he said having his wife anddaughter on hand made the win all the sweeter,
It'sunreal. I understand why my dad was so emotional when I won and Ibrought it back to him. I understand, now that I'm a father, how hefelt. To have my daughter there and Elin there, it means so much morewhen you do it. Obviously, it's not Father's Day, but close enough.
Some of Sam's Favorite Things: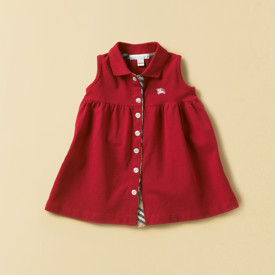 On the final Sunday of any tournament, Tiger always dons a red shirt. Like daughter like father, we recommend this polo-style pique dress from Burberry for Sam's Sunday red. We imagined what outfits we might see Sam wear such as this polo-style pique dress from Burberry for Sam's Sunday red.
Tiger's rival on the golf course Phil Mickelson sent Sam a mini ping-pong table. He posted on his website,
Our kids have had a little head start on SamAlexis and expect them to continue the Mickelson domination over theWoods in pong but we thought we should give Sam Alexis a chance tojump-start her own game.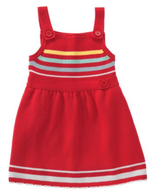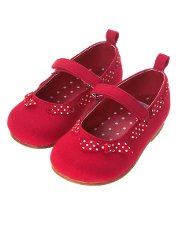 Janie and Jack stripe sweater jumper ($48) and Polka Dot Trim Shoe ($38)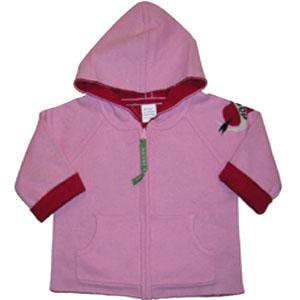 Amber Hagan cashmere 'Daddy' zip sweater ($132)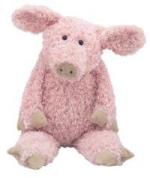 Jellycat Bunglie Pig ($20)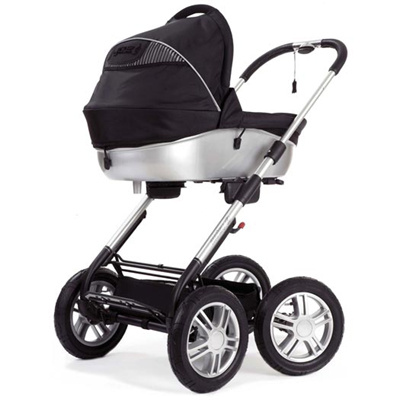 Mutsy Urban Rider Next Stroller ($759)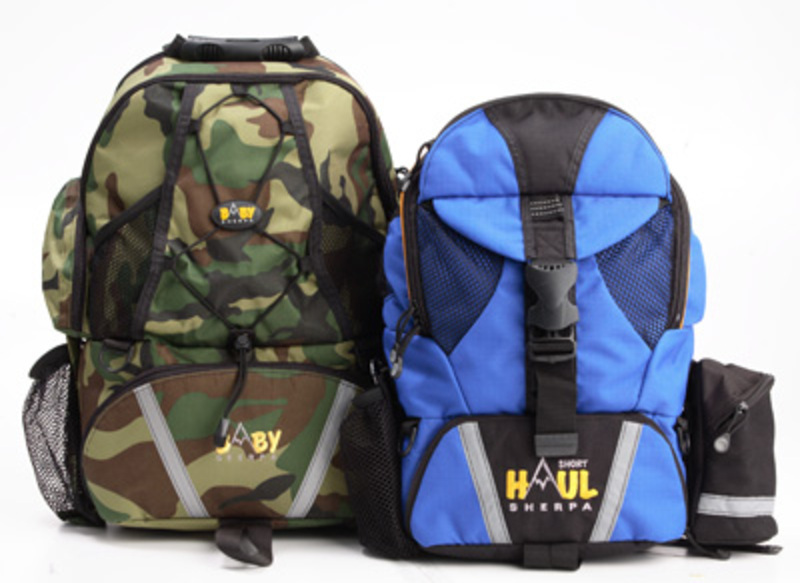 Elin Nordegren Woods and Tiger Woods both own Baby Sherpa bags to carry in their travels and during long days out on the golf course with baby Sam Alexis Woods. But Elin's Baby Sherpa bag is extra special to her. The company outfitted her with a Short Haul($85) version of their popular bag in Cobalt Blue and Gold, the colorsof her native Sweden. Click here to read our full review of the Baby Sherpa Bags.