Nicole Sullivan and Dashel sport Laker wear
Former MADtv and King of Queens star Nicole Sullivan, 38, and 13-month-old son Dashel Pierce showed their Laker pride while at the Studio City, CA farmer's market on Sunday, June 15th. Dad is Jason Packham.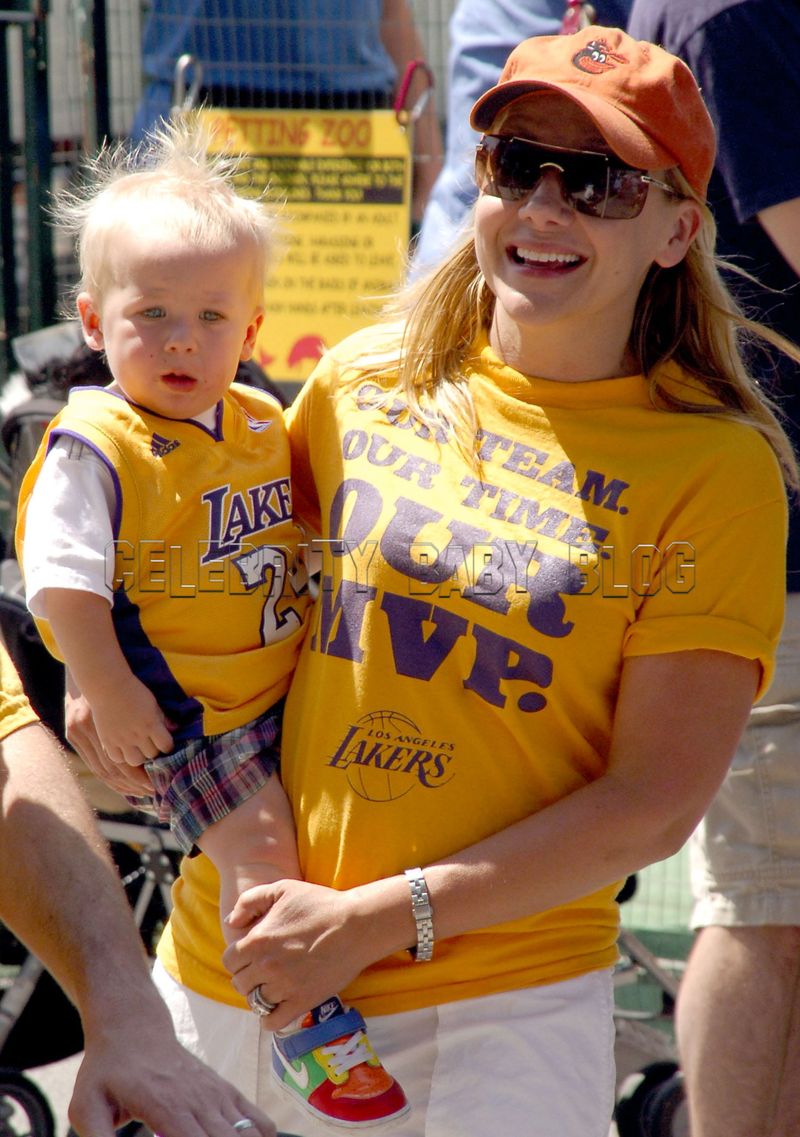 Photo by Adrian Varnedoe/PacificCoastNewsOnline.com.
Shoe info below.
Dashel wears Nike Little Dunk Low in orange blaze/White sport/Red zest ($34).