Deal of the Day: Rock your Woobee All Year Long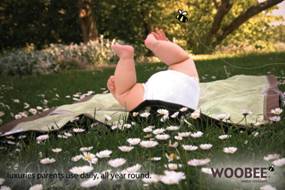 Woobee Kids is havinga "Rock Your Woobee All Year Long" sale. Don't forget to grab your Woobee blanket for a towel on your way to the beach, as a play mat at the park, and a great extra layer on cool morning walks. Blankets on sale for $45 (from $70) at www.woobeekids.com through Wednesday, June 18th.
Celebs like Tori Spelling, Samantha Harris and Scott Baio "oogled" over Woobees at the Silver Spoon Baby & Doggie Buffet. Gabby Reece sent a thank you for the Super Woobee the company sent for her family to enjoy at the beach.
Get your Woobie before the sale ends Wednesday!
For more coupons, promotions, and special deals, check out CBB reviews!