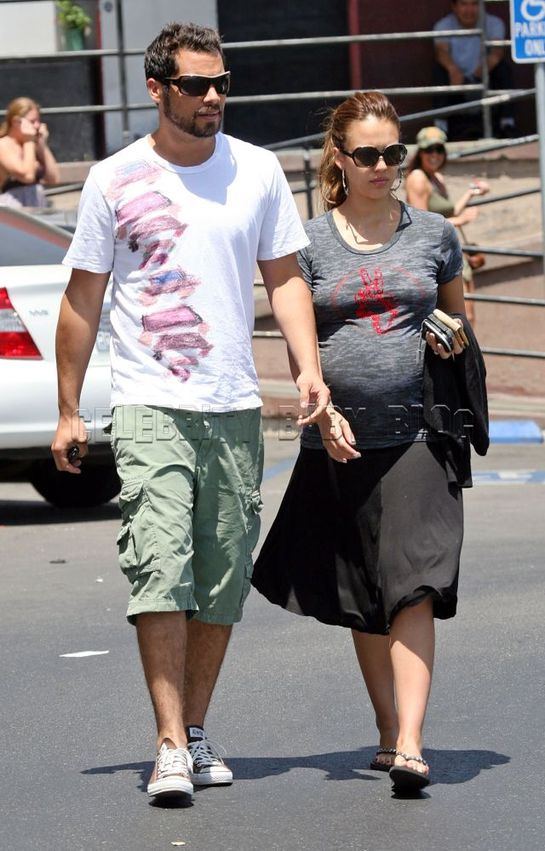 Echoing the impressions of other family and friends before him, NBA player Baron Davis has declared Honor Marie Warren — the 1-week-old daughter of Jessica Alba and Cash Warren — to be the spitting image of her mom. A longtime friend and business partner with Cash, Baron joked that the baby has his personality because during his visit "all she did was yell." He put all joking aside, however, to call Honor "a beautiful baby girl" who "totally takes after Jessica."
Cash, for his part, is "over the moon" and the newlywed couple "are going to be wonderful parents," Baron predicted. He added,
They are the picture-perfect happy family.
Cash, 29, and Jessica, 27, were married last month.
Source: People; Photo by BauerGriffinOnline.com.