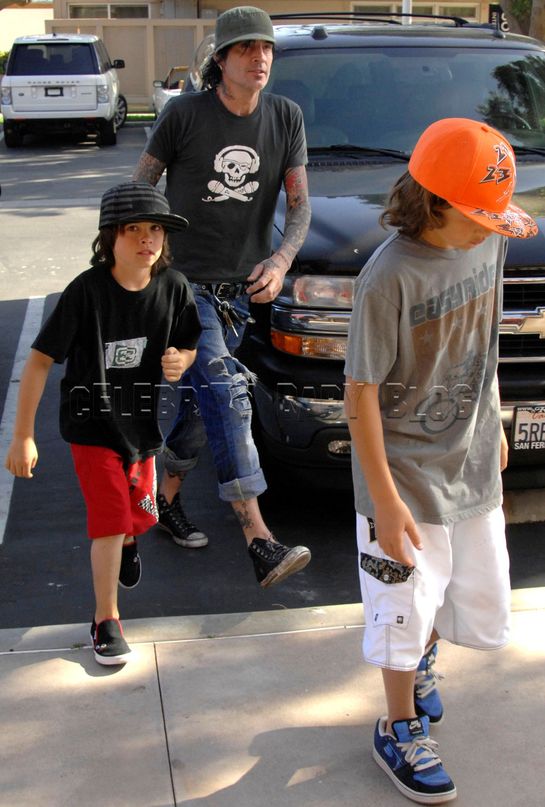 The on-again, off-again, on-again, off-again relationship between Tommy Lee and Pamela Anderson is — apparently — on again! In an exclusive interview with Rolling Stone, a "beaming" Tommy revealed that he, his ex-wife and their two children — Brandon Thomas, 12, and Dylan Jagger, 10 ½ — are all living together under the same roof, to the delight of the boys. Said Tommy,
It's awesome, man. It's definitely working. You can tell on the kids' faces — they're happy when we're together.
Tommy, 45, and Pamela, 40, were married in 1995 and divorced in 1998.
Source: Rolling Stone; Photo by Splash News