A belly peek from Pete and Ashlee Simpson-Wentz
Singer Ashlee Simpson-Wentz gave a glimpse of barely-there belly as husband Pete Wentz, 29, joked with the paparazzi on Friday, June 13th. The couple were going to meet sister Jessica Simpson and her other half, Dallas Cowboys' Tony Romo, for a double dinner date at Chili's. Ashlee, 23, will deliver her and Pete's first child this fall.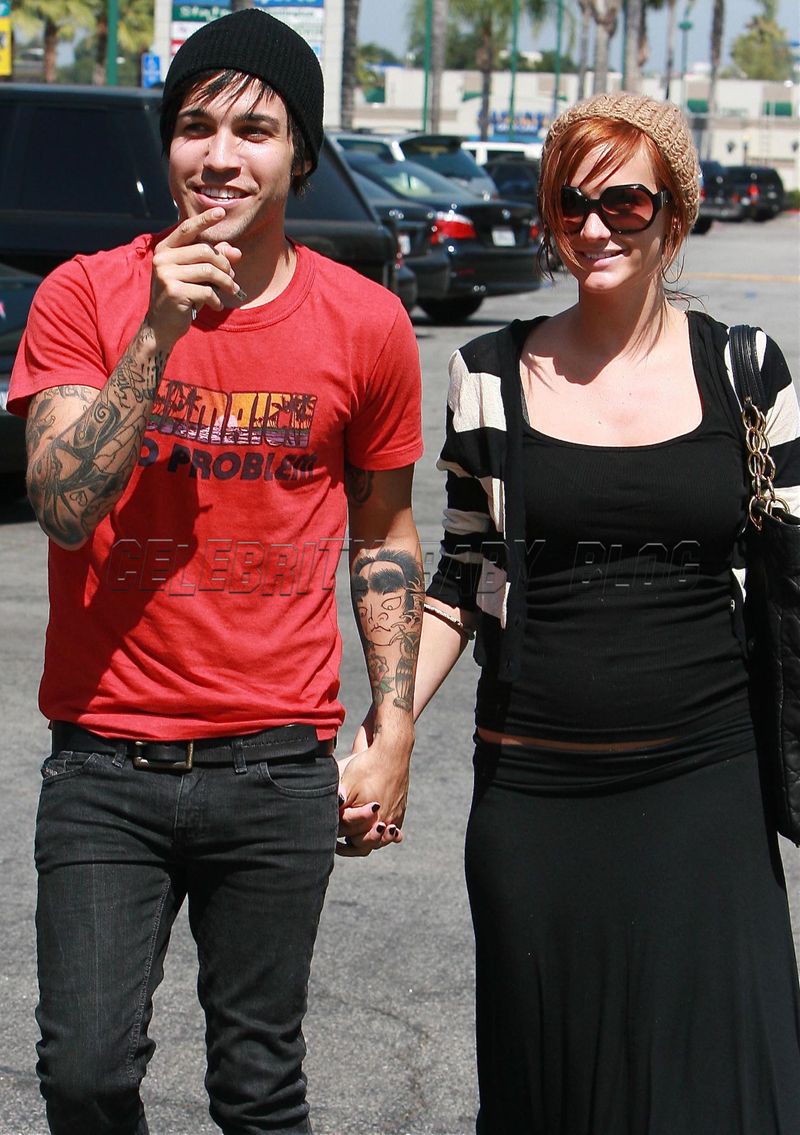 Photos by Flynet.
Another image below.