Mark Wahlberg says no wedding bells — for now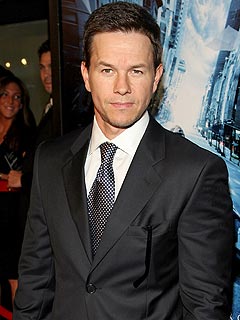 Expounding on statements he made earlier this week, Mark Wahlberg told People yesterday that he and fiancée Rhea Durham are most definitely planning a trip down the aisle. The 36-year-old actor revealed that the couple, who expect a son in September, are aiming for a "very intimate" summer 2009 wedding. The decision to delay their nuptials was mutual, and based on their shared desire to "succeed" despite the fact that both grew up in "broken homes."
[Rhea] wants to wait until after the baby. We've been very fortunate. We've waited and worked hard to really strengthen our relationship. We want it right…We're ready. I'm ready.
The new baby will join big sister Ella Rae, 4 ½, and big brother Michael, 2, at home; Mark said that his elder children will "of course" be active participants in the wedding, "if they want to be."