Mark Wahlberg on explaining the 90s to his kids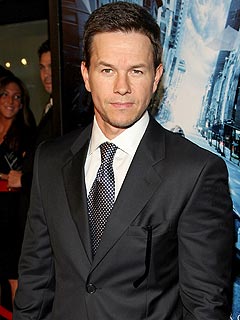 As his brother enjoys a full-fledged comeback with his former band the New Kids on The Block, don't look to Mark Wahlberg to follow it up with a Funky Bunch reunion of his own. Mark said that while part of him "would love to run around and act like a freaking a-hole again," there are two (and soon-to-be three!) very good reasons not to — his children with fiancée Rhea Durham. Mark, 36, revealed he is already struggling to craft an explanation for Ella Rae, 4 ½, and Michael, 2, with regard to some of the choices he's made both as a rapper and actor.
I saw something on VH1 or something about me in the 90s and I thought, oh my God, how am I going to explain this to my kids? I have a few years to think about how to finesse it but I do think about it on a daily basis.
Rhea expects the couple's third child, another boy, in September.