Ryder Robinson loves "female parts"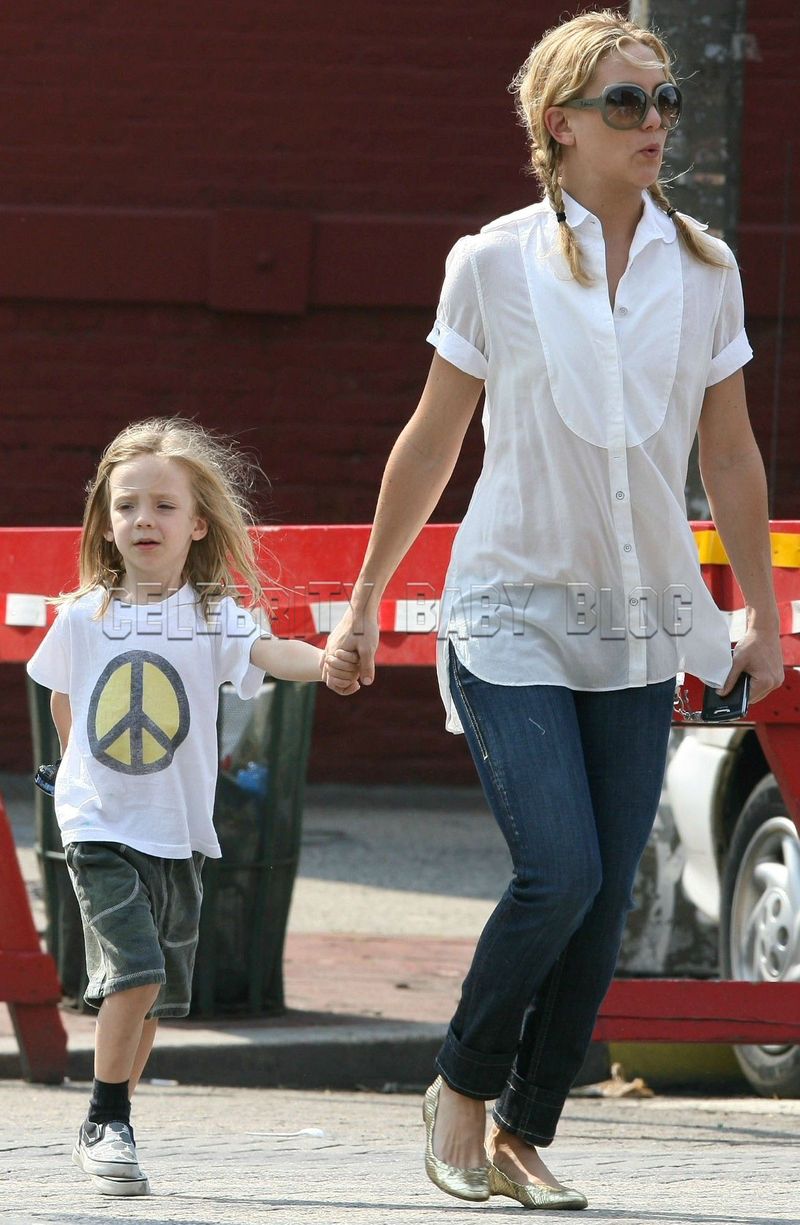 When asked about son Ryder Russell, actress Kate Hudson knows there's one topic she can count on coming up — his hair. Her Monday night appearance on Conan O'Brien was no different, with Kate exclaiming, "I have given him a haircut, it's just incremental!' The 29-year-old explained that Chris Robinson has flowing locks himself, and their boy wants to look like dad. However, "the hair is not even the issue now," Kate groused. Instead, her son has taken a keen interest in body parts mom has but he doesn't.
Now I'm working on getting him off being interested in female parts. He thinks it's hilarious when he pulls off my shirt. He's four years old! The interest of boobies…
Source: Late Night with Conan O'Brien; Photo by INFDaily.com
Click below to watch the video.