Honor "definitely looks like an Alba," says family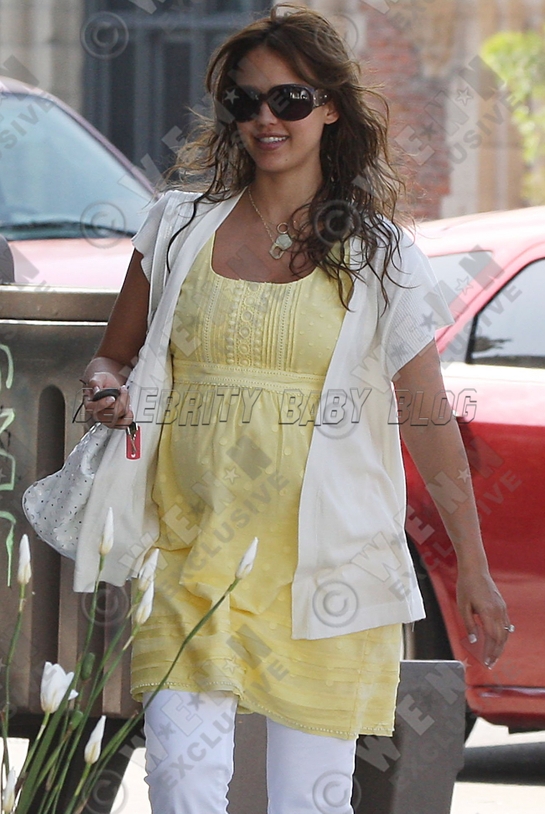 Nothing could stop Mark Alba from being present at the birth of his first granddaughter — Honor Marie Warren, who was born Saturday, June 7th — even if that meant catching a last-minute flight from Florida to California. Mark's daughter, Jessica, 27, "flew him right out" to Los Angeles as soon as she and her husband, Cash Warren, 31, realized that it was not a false alarm — the baby was definitely on its way!
Being in the delivery room as Honor made her appearance, Mark — who admits that he was "really choked up" and "everybody was crying"– was touched in an entirely new way after seeing his own baby girl give birth. Although he was also present for the birth of his son Josh's first child, he says "somehow, this was different."
I never thought that I would cry so much. The fact that this little girl came out of my daughter's stomach, it blows my mind.
Like any proud father, Mark was in love when his daughter, Jessica, was born and thought she was the most beautiful baby that could possibly exist — until he met Honor! Saying he was "wrong" thinking "Jessica was the prettiest baby I had ever seen," he now thinks that title has been passed on to his granddaughter.
Continue reading to find out who Honor looks like, Jessica's natural birth, and what her brother, Josh, had to say about his new niece!
As for first-time uncle, Josh Alba, he is "ecstatic" with the arrival of his niece. Already loving and doting on the baby girl, Josh is calling Honor "gorgeous." He revealed that his sister chose to have "all natural" childbirth and said everything "went really well." The end result? A baby that "looks just like my sister."
Josh isn't the only one to think little Honor takes after her mother. Mark and the rest of the family agree that Honor "definitely looks like an Alba" and is the clone of her mother, with Mark saying, "she looks like Jessica when she was a baby" right down to having "Jessica's complexion, her hair, [and] her eyes."
Mark summed it all up by saying that Honor's arrival made for a great Father's Day (for himself and for first-time father, Cash!) and became emotional as he expressed how thankful he was for "such a blessed family."
According to Mark and Josh, Jessica and Cash are at home now with Honor. Jessica has a "wonderful nanny, and her mother will be there to help her" as she begins the journey of motherhood.