Father's Day Guide: Gifts he can wear or carry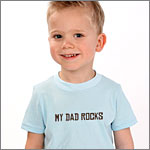 If you're super practical, you may want a gift for dad that he will definitely be able to use or need to use on a regular basis so we came up with some of our favorite ideas for things can wear or carry, but these gift suggestions are far from predictable.
Click Continue Reading to see our ideas for dads who rock.
Gifts he can wear
Planet Mom, one of my favorite sites for mom t-shirts, also has an arrayof unique and fun gifts for Father's Day. I'm liking the This Dad's a Champ robe showing that every dad's a winner, the Advantage Daddy sports towel for the the tennis playing dad, and the Fairway to Heaven golf towel for the dad who loves the links. There is also a whole selection devoted to men's hats which include those embroidered with Good Grill Ambassador, Fairway to Heaven and Trophy Husband. (by Teba)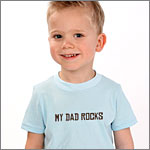 It's not a gift for dad to wear himself, but he will definitely love seeing his kids wearing "My dad rocks" tees. Pumpkin Noodle has a few versions of their My Dad Rocks in one-pieces, short sleeve tees, long sleeve tees, and zip-up hoodies. They also have a cute Daddy's Girl tank, embellished with ribbon at the shoulder.
CBB Deal: Use coupon code DAD to receive 10% off your order at PumpkinNoodle.com through June 15, 2008. Order by June 10 to receive your tees in time for Father's Day.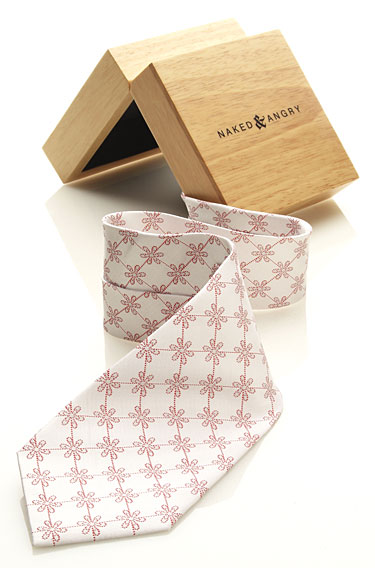 It's going to sound so boring and overdone, but our veryfavorite thing to give to my husband for Father's Day is a tie. Born outof irony and necessity at first, our tie-giving habit has become quitethe tradition already. Leading up to the big day I take my son (and this year mydaughter will be in on the excitement, too — I'm sure she can't wait)to a nearby menswear store where I scope the tie selection. Because partof the fun involves the tie being picked by the child, it is critical toscope the selection first (otherwise your husband will end up with oneof those ghastly illustrated ties that rear their heads in even thefinest shops). Then, set out a few ties before your child(ren) and letthem pick their favorite. It's a bit sneaky, I'll admit, but if I'mspending all that money on a little piece of silk, it better not playthe national anthem or have a picture of an elf on it. (by Stephanie)
If you must do the tie thing, try one with a pattern designed by a fellow netizen. Naked & Angryproduces garments and products created from winning designs submittedby and then voted on by their readers. Every season, they choose fivewinning patterns and create 5-15 products using them. Their ties arehand-made of 100% silk, lined with silk, and are packaged in an awardwinning hardwood, padded, satin-lined box that the tie is intended tobe stored in (expert say you should roll or fold ties, not hang them).($90-120, Floral Regiment pictured) If your guy is more of a t-shirt fella, their parent company also runs threadless which does the same thing but with tees.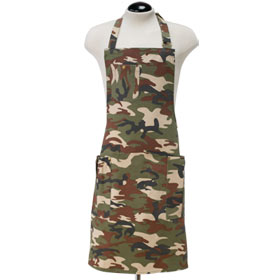 I love Jessie Steelefor their vintage-inspired hostess aprons but they also have aprons formen. Don't worry, they are not girly. You can choose from five designsappropriate for Dad: their basic Chef in the utensils, veggies, and meat cuts designs, and the BBQ/Utility in grey or camo.The Chef style is made from durable cotton, with ties at the neck andwaist, and three pockets. The BBQ/Utility style is made from heavy-dutycotton twill, slide adjustable neck, waist tie, a chest pocket with apencil holder and snap closure, four waist pockets with 2 utilityhooks, a bottle opener, carpenter loops, and reinforced stress points.They even having a matching camo version for kids! ($27-$42)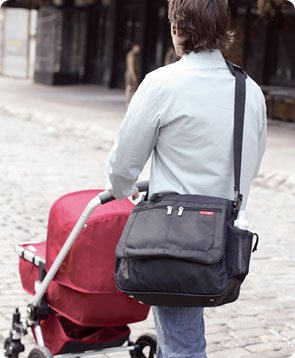 If your husband groans about having to carry your cute diaper bag, get him his own unisex, dude-friendly bag from Skip Hop. Their Dash and Duo models have long been good options for men, but they now have two more styles dads will be sure to like- the Via Backpack and the Via Messenger.Like all Skip Hop bags, the Via line has the many pockets andcompartments, including a new AgION™ antimicrobial pocket. Plus the ViaMessenger has the new Shuttle Clips, which allows you to attach the bagto stroller handlebars soooo much easier than previous models becauseyou can leave the stroller strap attached. It also has magneticclosures and a comfy shouder pad. And who's to say that you can't useit too?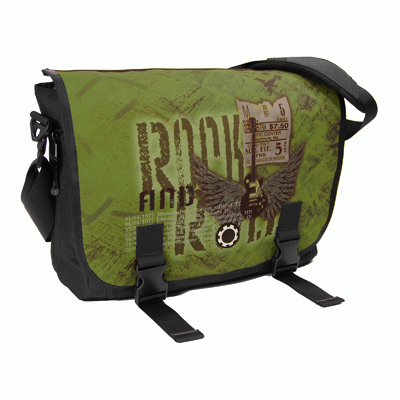 My top Father's Day gift is a DadGearMessenger Diaper Bag.My husband loved this gift because it doesn't look like a diaper bag,yet it will hold every possible item he needs to take our son anddaughter to the park (diapers, snacks, teething toys, bibs, sippy cups,burp cloths, blankets, bubbles, changes of clothes…). The features ofDadGear's diaper bags are great: it comes with the built-in quickaccess wipes case (his favorite), removable front panel (for easycleaning), pockets for smart organization — plus a bright lining tolet him see where I've packed everything (he's not that evolved!).We're big fans of their new new designs — check out their Classic RockPattern (pictured), Tribal, Flames and Route 66. When my husband issans children, he can also use it as a messenger bag for work. Withoutthe baby's teething toys of course! ($82, by Nancy)
CBB Deal: Use code CelebrityBabies15 for15% off.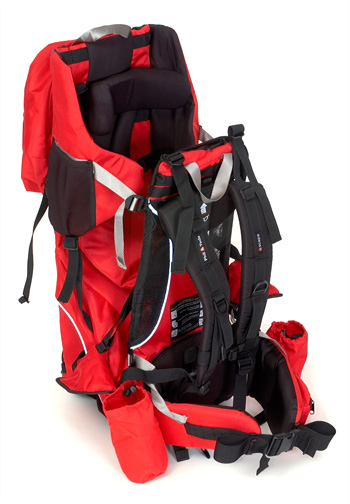 Outdoorsy dads will love a backpack carrier like the phil&teds escape backpack carrier.It has lots of thoughtful features that will make both father and childhappy and make that hike all the more enjoyable. The child seat isadjustable and has foot stirrups so your kids feet don't dangle, thechassis is adjustable and padded, and has lots of storage for snacksand toys. It also includes a sun cover, clip-off day pack for yourchild, change mat, AND a rear view mirror so dad can keep an eye onjunior. For $30 less, the metoo carrier offers similar but fewer features. ($180).
What are your favorite gifts for dads to wear or use while taking care of your children?