Celebrating Celebrity Baby Birthdays — River Russell Deary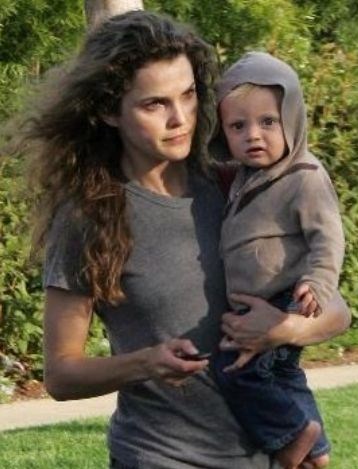 Happy Birthday River Russell Deary. You are now 1 year old!
Name: River Russell Deary
Birthday: June 9th, 2007
Famous for: Being the first child of actress Keri Russell, 32, and husband, Shane Deary.
Continue reading for name meaning, birth story, what they said and photos.
Name meaning:
Keri and Shane did not find out the sex but did have names picked out. However, when their son arrived the chosen name didn't suit him.
We had another one picked out. Then when he was born, he was so calm and [we] realized that 'River' just worked.
What they said:
Keri Russell: 5 things I've learned about being a mother.
1) I thought before that you have a baby and you would instantly be like, 'I'm a mom!' But I still feel like a kid. I didn't anticipate that. I have this baby I love very much, but I'm the exact same!

2) You can't control things like you used to, and you have to roll with things better. I like to keep things very clean, but all that goes out the window.

3) You still have to see your friends, but the one thing that changes is you have to develop weird bedtime rituals to get the baby to sleep, so that kinds of x-es out the dinners with them. Shane and I sing, play guitar, and do bath time.

4) He throws up, so you can't wear nice clothes. But none of that stuff matters as much anyway. There's something else that's so much more important.

5) You just become that much more empathetic, and your heart is that much bigger. It's wild, but it happens!
The couple were convinced that their baby-to-be was a girl.
We kept the sex a surprise. We were convinced [the baby] was a girl, but so, so happy to have a boy.
On the most rewarding aspects of motherhood.
It is truly overwhelming all of the new things you feel being a parent for the first time, not to mention trying to work at the same time.

And I would say everyone kept telling me that those first 3 months were going to be hard but then you'd get over the hump and [now] I know what they meant. Because right after that, the baby starts smiling and laughing and having more exchanges with you and its easier to read what's going on with them.

But yeah, those first smiles and laughs…they're everything.
Keri shared her thoughts on motherhood and how she manages her time.
The hardest thing for me is learning how to manage my time. To delegate. I'm such a control freak and I want to be able to do everything myself. It's very hard learning to ask for help. I want to feel like I can do it all but I can't.

You can't work, keep the house clean, try to make dinner, be a good wife, try to look cute, buy your friend a birthday present and be a good mom. You need a little bit of help.

The best change has been being less worried about the way I look. You're just instantly less self-absorbed. Before, I was in the habit of straightening my hair, but now when I have 35 minutes to myself, I want to put it in a bun and go to sleep, or walk. There's no room, no time, no energy for vanity anymore.
Birth story:
Keri had a midwife-assisted hospital birth. She shared her experience with ePregnancy.
I absolutely loved having a midwife. I just felt the attention was more personal and more … connected. There is a great new documentary called 'The Business of Being Born.' It is amaaazing. And it really discusses how natural child birth is and should be. And what an amazing powerful gift it is to experience as women without all the intervention, when possible.

Anyway, very inspiring film and it made sense to us. And yes, we were in an actual hospital, which was nice as well. Especially for our first, when you just have no idea of what is in store.
Photos: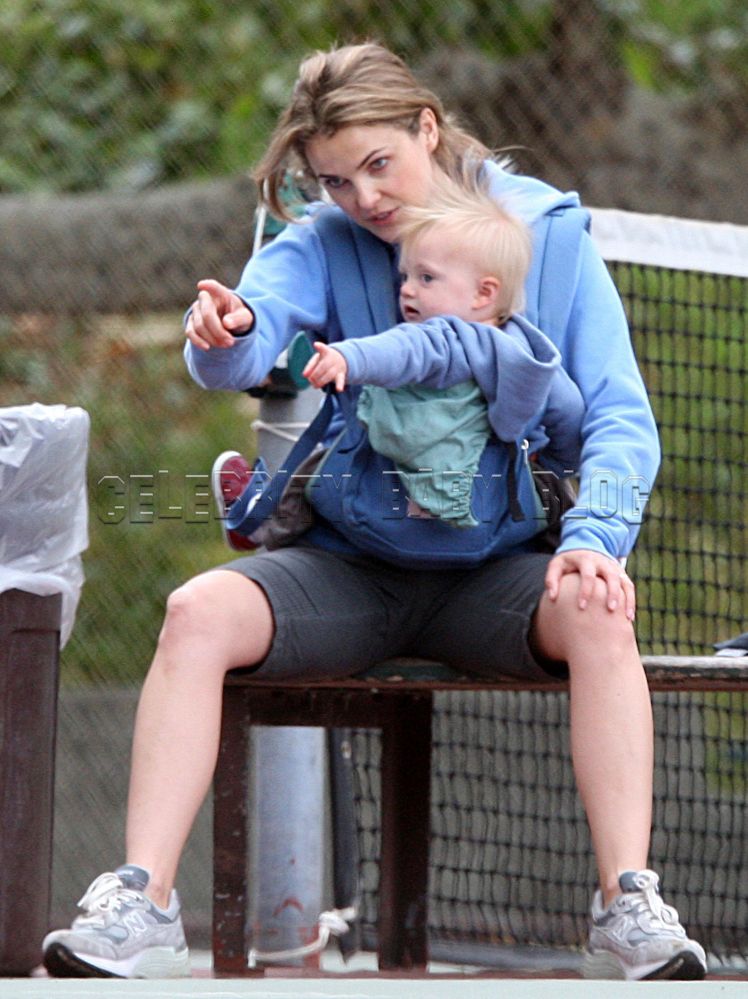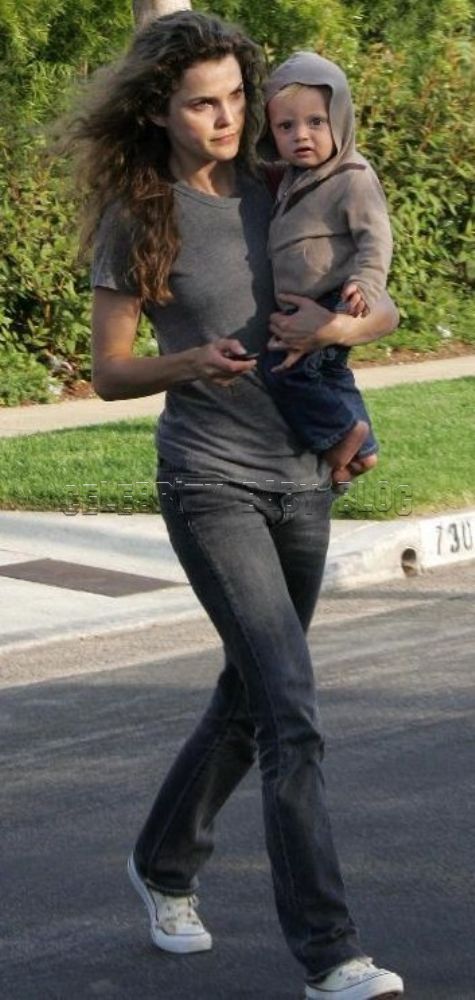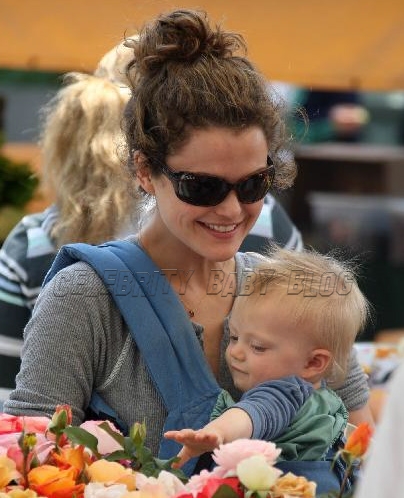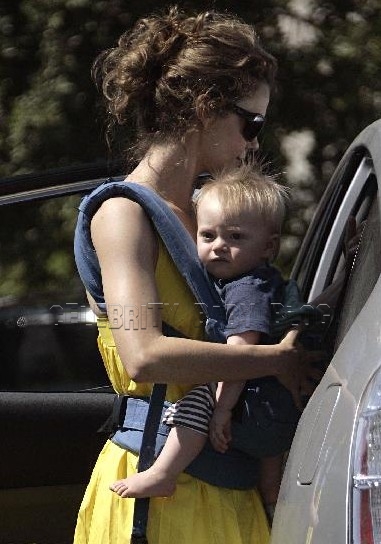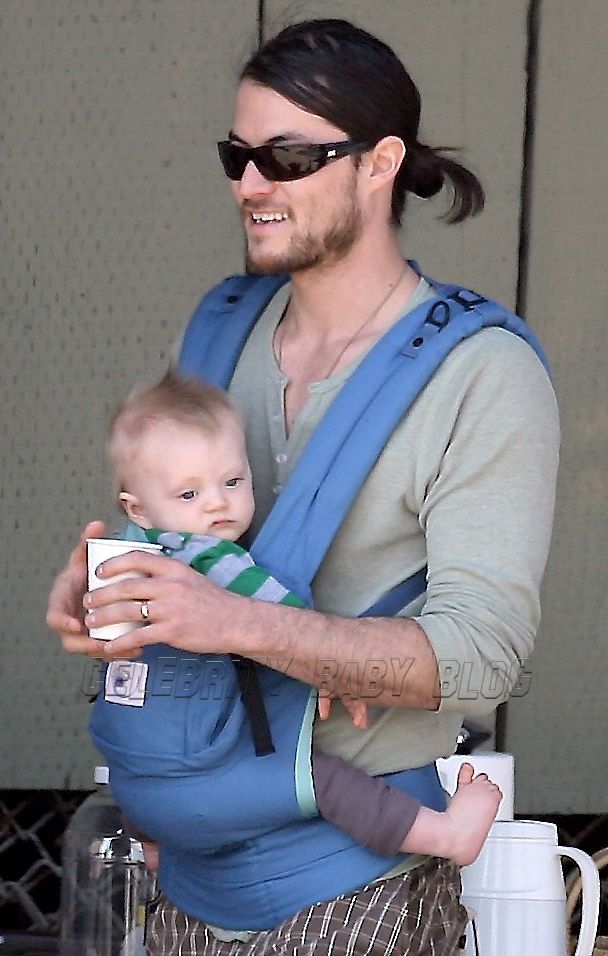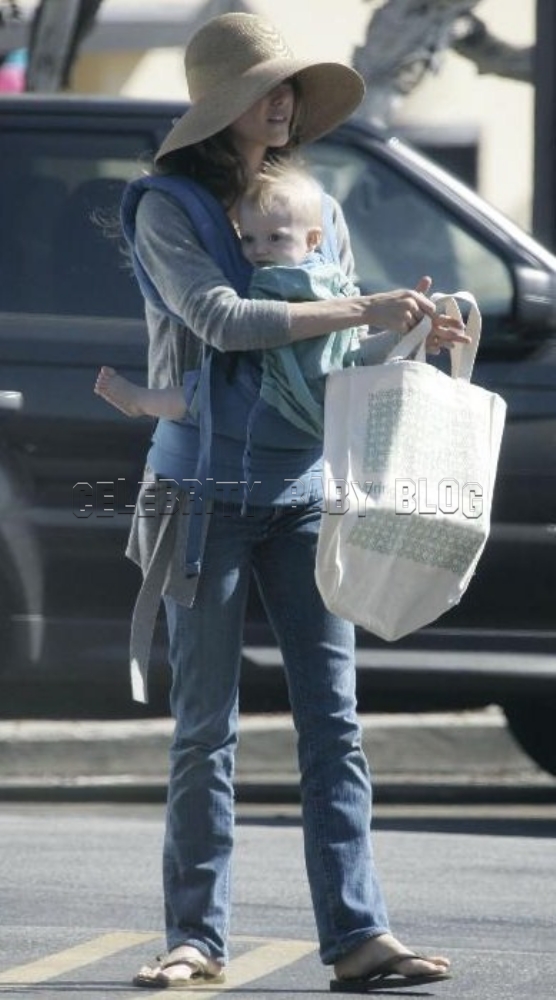 Photos by PacificCoastNewsOnline.com; Flynet; Fame Pictures; Splash News.