Update: Alessandra Ambrosio celebrates baby shower, shares sex of baby
Update: While allowing E! News to cover her shower, Alessandra shared that she and Jamie had tried to keep the sex of the baby private, but they've realized the gig is up — the majority of their gifts were pink! The model confirmed that they're having a girl.
Originally posted June 3rd: Wearing a loose fitting white dress, Victoria's Secret model Alessandra Ambrosio, 27, had every bit of the pregnancy-glow about her as she and boyfriend Jamie Mazur celebrated the upcoming arrival of their first child with a baby shower in Los Angeles, CA on Monday, June 2nd. Close friends and family, including actress Tatiana Fontes were in attendance, and brought along gifts topped with yellow, green and pink ribbons. The baby is expected to arrive in late summer/early fall.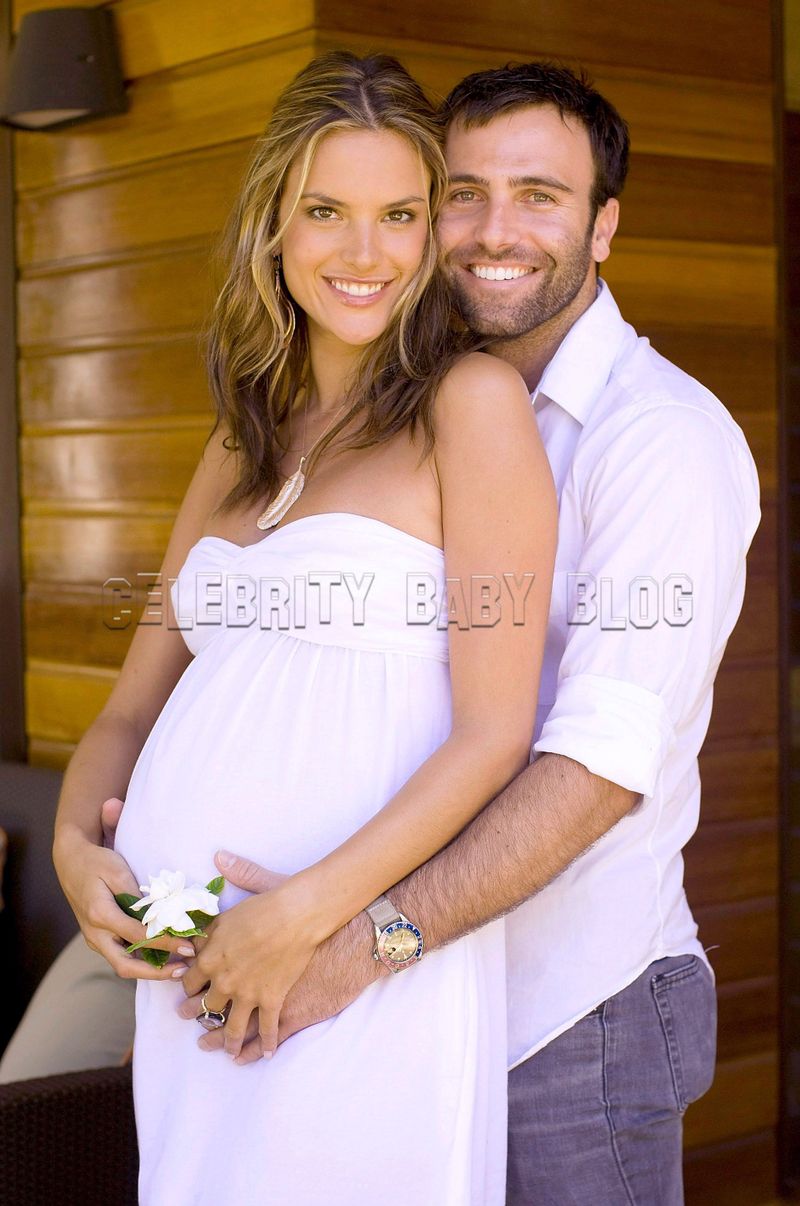 Photos by Michael Bezjian/WireImage.com.
Thanks to CBB reader Gigi.
Two more below.