Tori Spelling leaves Byron Williams salon
Actress Tori Spelling, 35, exited the Byron Williams salon after a hair touch-up on Friday, June 6th. If the tabloid rumor is correct, Tori will deliver her daughter by c-section tomorrow morning.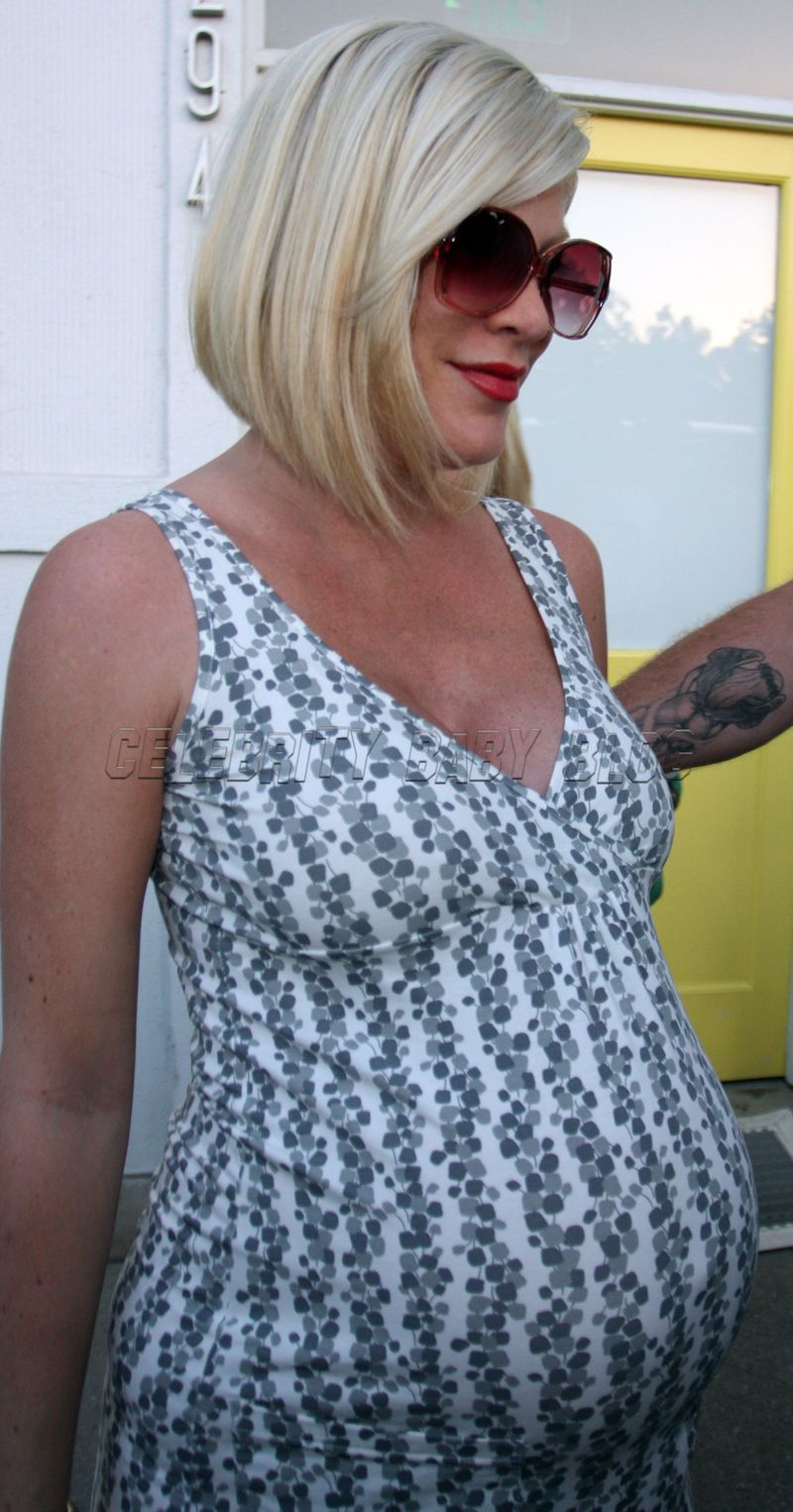 Photo by PhamousFotos/Splash News.
Dress info below.
Tori wears Boob Design's sundress in storm ($125). That particular color is not available online, but you can get it in purple, or in brick-and-mortar stores.