Sara Gilbert and Jennifer Meyer Maguire take kids to park
Actress Sara Gilbert, 33, and kids Levi Hank, 3 ½, and Sawyer, 10 months, met up with jewelry designer Jennifer Meyer Maguire, 31, and daughter Ruby Sweetheart, 19 months this week, at a Beverly Hills, CA park on Friday, June 6th. Levi and Sawyer's other mom is producer and writer Allison Adler, while Ruby's dad is actor Tobey Maguire.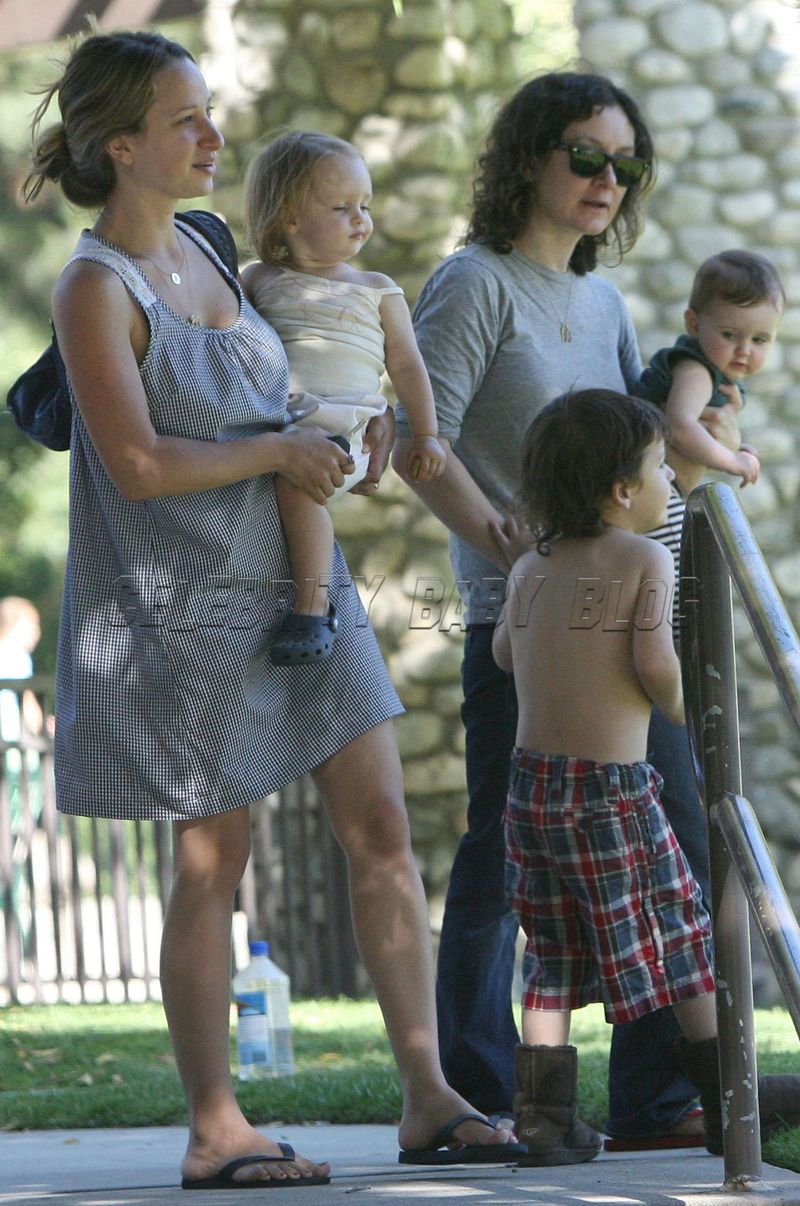 Photo by LimeLightPictures.us.