Rumor Update: Jessica Alba has given birth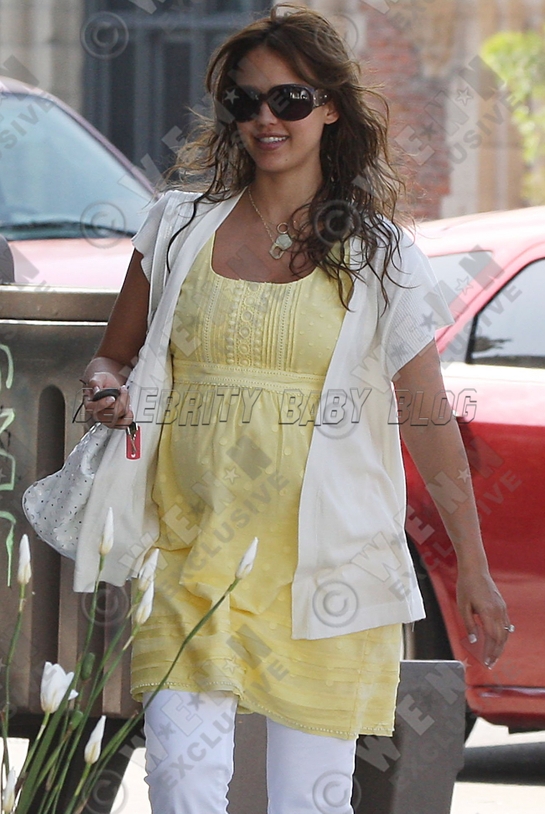 Update: Us Weekly is reporting that the baby was born this weekend — Cash was seen bringing food in the maternity ward, and Jessica's father was overheard saying, "She's beautiful." At the moment, Jessica's rep Brad Cafarelli has no comment. When he does, we'll post the birth announcement.
Originally posted June 7th: A CBB reader emailed us early this morning to say that she spotted Jessica Alba, expecting a daughter at any time, being wheeled into Cedars Sinai Medical Center in Los Angeles around 10 pm on Friday. The reader reports that Jessica's husband Cash Warren was also on hand, carrying birthing balls, and was seen standing alongside security guards. Jessica has not been photographed in 11 days, so we would not be surprised if she has given birth.
Jessica, 27, is believed to have been due in late May. Baby-on-the-way is the first for the couple.
Photo by WENN.
Thanks to CBB readers Brianne, Mary Beth, Caitie, and Betty.