Marcia Cross and Eden leave coffee shop
Eden Mahoney, 15 months, held a hairbrush while actress mom Marcia Cross, 45, pushed her home after stopping for coffee and fruit in Brentwood, CA. Dad is Tom Mahoney.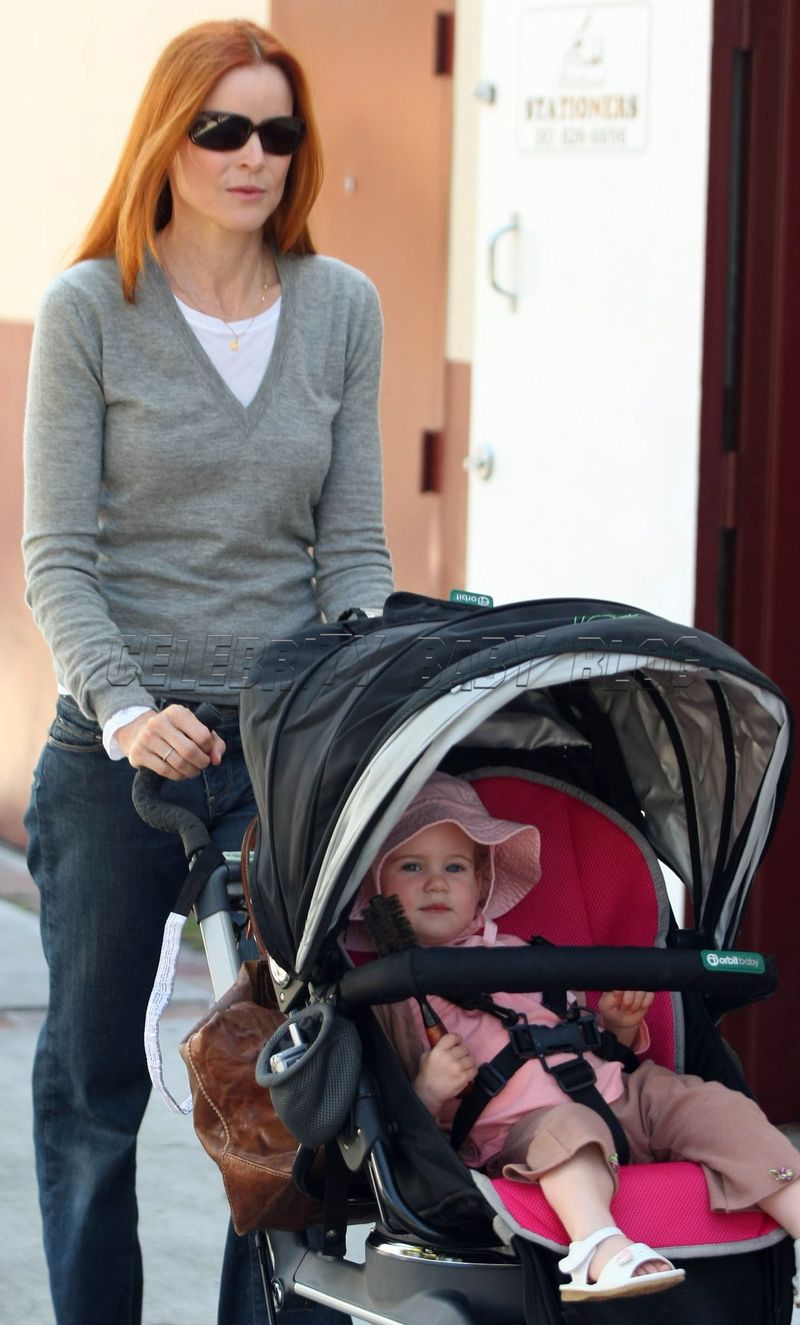 Photo by Flynet.
Stroller info below.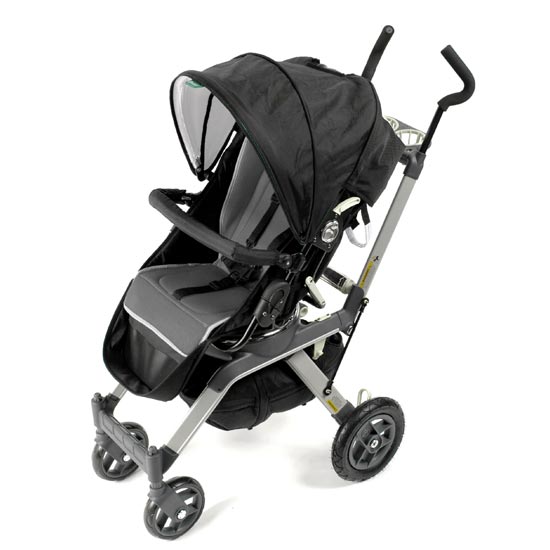 Eden rides in a Orbit Baby infant system in black ($900) with an attached toddler seat in black/graphite/slate ($180), with a raspberry accessory pack ($50).