Kimberly and Daisy Schlapman at Ride for a Cure
Lonestar's Dean Sams tried to coax a smile out of Daisy Pearl Schlapman, 10 months, as mom — Little Big Town's Kimberly Roads Sclapman, 39 — looked on. The group was backstage at the TJ Martel/Little Big Town Ride for a Cure on Sunday, June 8th in Franklin, TN. Dad is Stephen Schlapman.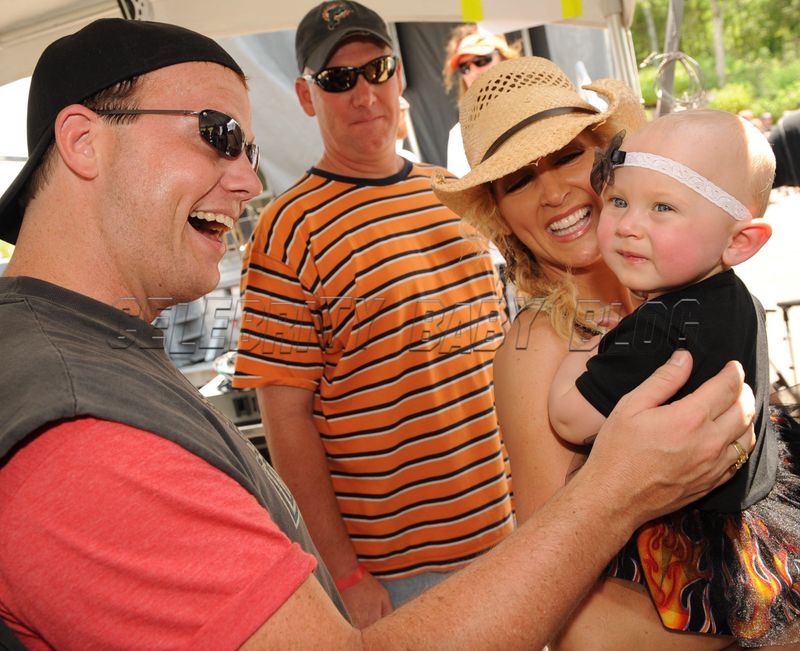 Photo by Rick Diamond/WireImage.com.