Camila Alves out in Malibu, talks pregnancy
Brazilian model Camila Alves, 25, was spotted out in Malibu, CA on Friday, June 6th. In the latest issue of People, Camila was interviewed for her new bag line, Muxo, which she designed with her mother. Of course, talk turned to her baby with actor Matthew McConaughey, coming in just a few weeks. Camila had some minor complaints, but for the most part has enjoyed her pregnancy, she revealed.
[Pregnancy] gets overwhelming sometimes. When you're [expecting], your brain works slower than usual and you're tired. I've had a good pregnancy and I'm just excited for the baby. I want to take time off. I want to enjoy that moment. Do I want to have a big family? Sure. But let the first one come, and then I'll see from there.
On the topic of marriage, Camila shared that she and Matthew having nothing planned, and she doesn't expect that to change in the future.
Matthew and I are very simple people. Everyone just has to find common ground and make that work for them, and that's what we do. I respect marriage and I think it's beautiful that people do it. But for me, more important than anything is having a peaceful life and a peaceful home. I can only hope it gets better.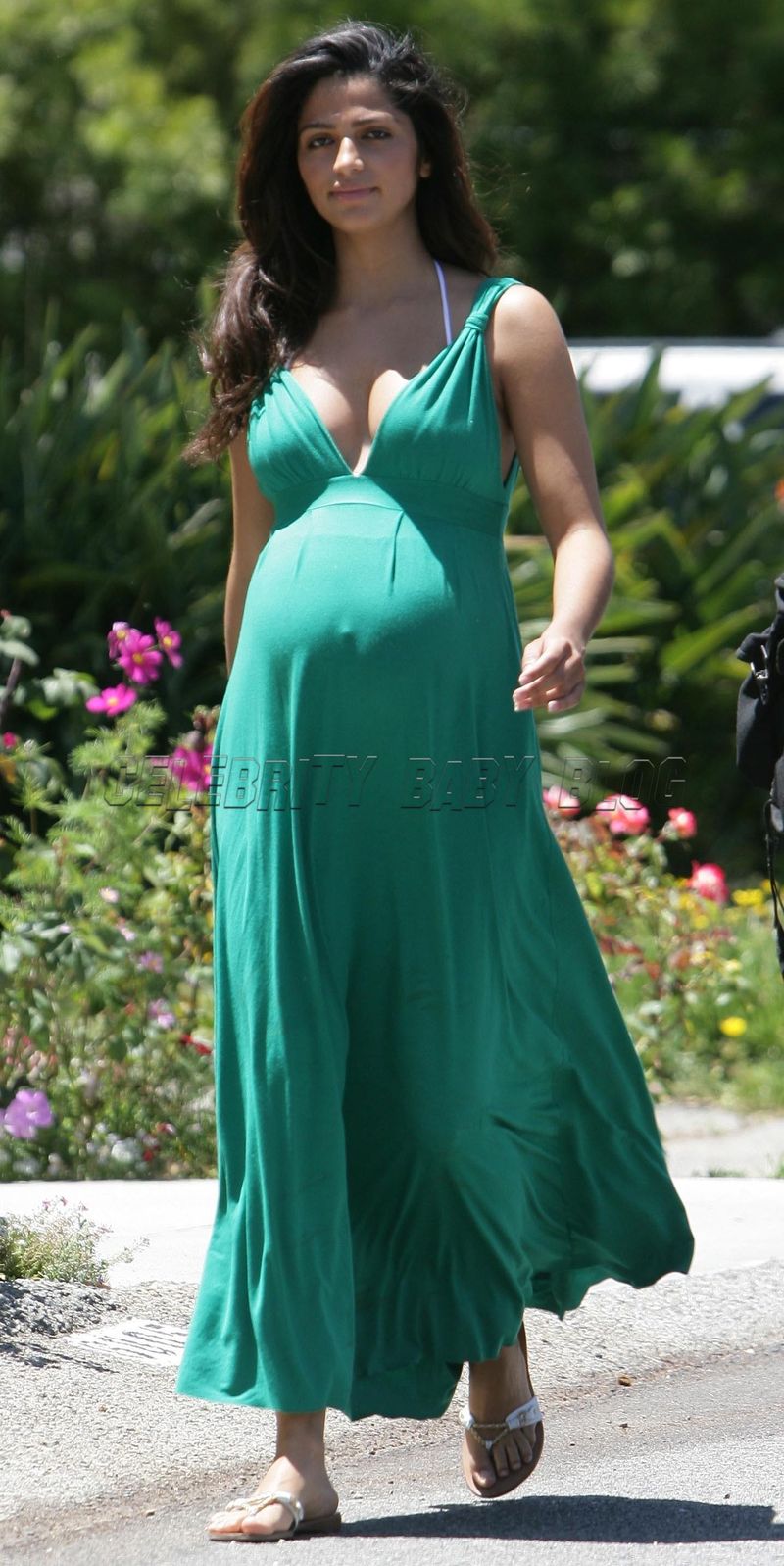 Source: People, June 16th issue; Photos by Flynet; Hot Shots Worldwide/Splash News.
Another image below.