Gavin Rossdale says he's relinquished 'all self-importance'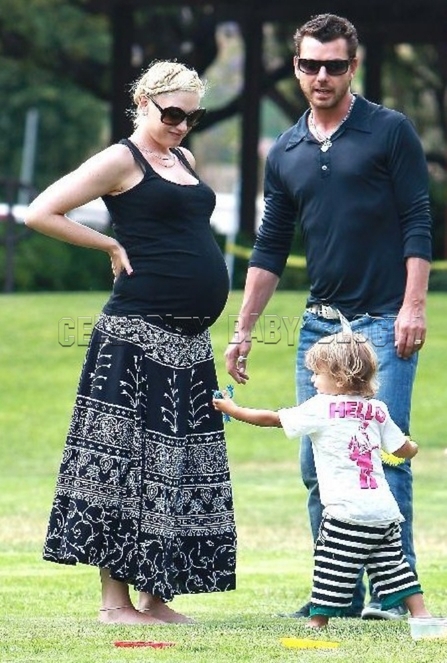 When it came time to prepare for fatherhood, Gavin Rossdale recently told People he took a less-is-more approach. Despite the warnings of well-meaning friends and family, the 42-year-old musician and his wife, singer Gwen Stefani, skipped the reference aisle and relied on instinct alone in caring for their now 2-year-old son Kingston James McGregor.
I'd been around babies 12 minutes my entire life. I didn't read any books. And we had friends of ours who were like, 'You guys are crazy, you've got to read books.' It's so natural you just fall into it and you find your way. It's terrifying and exciting and brilliant.
To be a dad, Gavin said, means "you have to relinquish all self-importance." But he's not complaining! Taking the focus off yourself and instead putting it on your child is "not a bad thing," Gavin noted, adding,
You don't have time to think about yourself. I used to wallow in introspection. I don't have time to be that guy now. It's all about just being there, totally and wholly, for someone else. And that's fine.

I take him to Gymboree. I'm the only man, terrifying the chicks. It's so funny. And I love cooking for Kingston. He is a carnivore: anything he can hold and eat at the same time, like a chicken leg — he's quite primal like that.
The couple expects their second child, a delivery surprise, in mid-to-late summer.
Source: People, June 16th issue; Photo by Flynet.