Father's Day Gift Guide: For the guy who has it all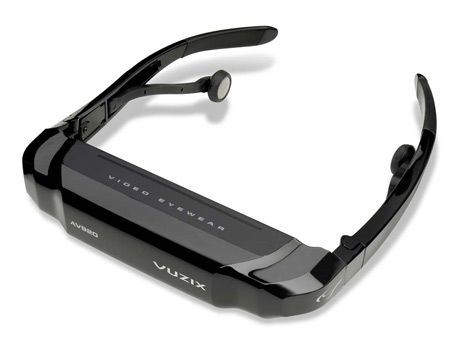 Many of us have husbands who are difficult to shop for. It could be because they are very picky, are hard to fit, or have everything already they want or need (we should all be so blessed, right?), but you still want to give them a gift they'll love for these special times. Aside from having the kids make them some artwork or giving them a new framed photo for their office, we came up with the following ideas for those husbands and grandpas who are impossible to shop for because they have it all.

Click Continue Reading for our out-of-the-box gift suggestions and to see what these silly looking glasses do!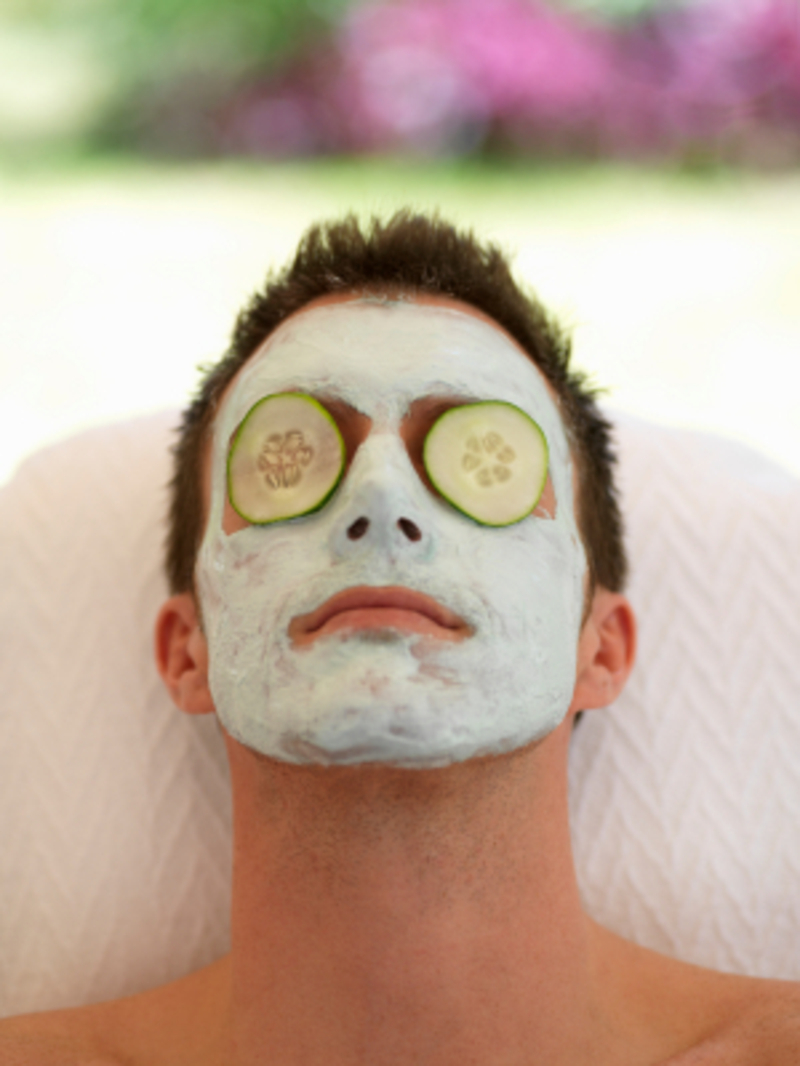 Most moms appreciate a spa service as a gift so why shouldn't dads?Most of them don't know what they're missing! Josh recently became aspa convert after I "forced" him to get his first facial on our ClubMed vacation. He acknowledged what I had been telling him all along-that a facial is like a massage for your face. Pick a spa that catersto both men and women and give him a gift certificate along with abrochure with the manly services circled. Spafinder.comis a great place to start. You can search by multiple variables such aslocation, services, amenities. Of course, it doesn't have to be atreatment just for men called Gentleman's Facial but it may make it more acceptable to your husband if it's not called Cocoa Facial Experience. (Most men prefer a female esthetician or therapist so request that when you make the reservation.)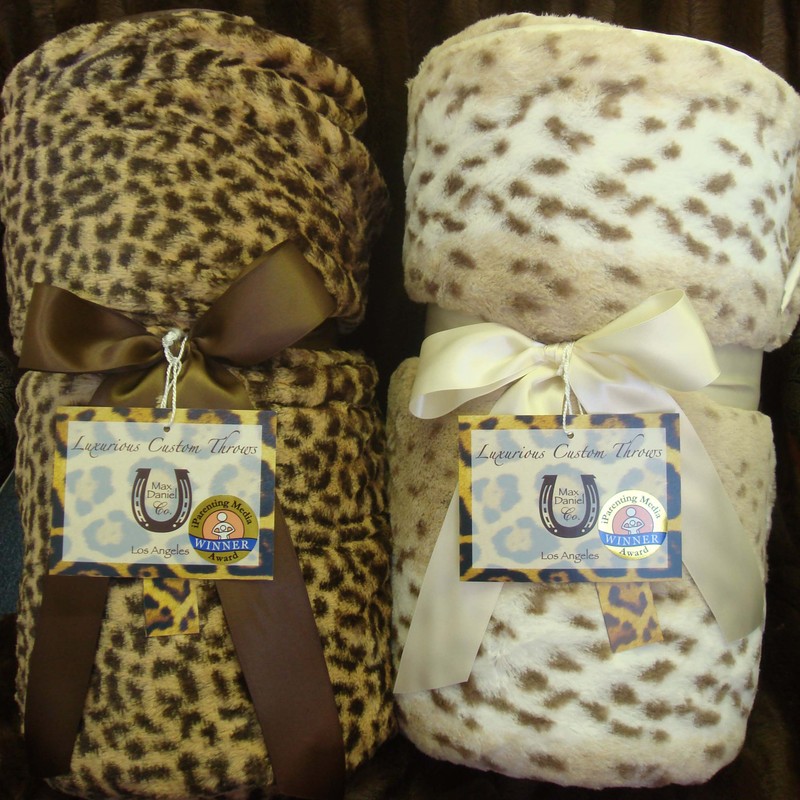 Dads like to cuddle too! Has your husband had his eye on your child's silky soft Max Daniel Baby blanket?Now there's an adult size (72"x60") so he can have his own! A celebfavorite, you can choose from manly patterns such as cheetah and snowleopard. Max Daniel donates a portion of sales proceeds of these throwsto the American Society for the Prevention of Cruelty to Animals.
CBB Deal: Save 15% at www.tinytotboutique.com with coupon code tinytot15.
Everyone's favorite swashbuckling archaeologist has returned to theaters withIndiana Jones and the Kingdom of the Crystal Skull. If you or someoneyou know (like your husband) is a huge fan of the franchise, The Indiana Jones Handbook: The Complete Adventurer's Guidewill make a perfect gift. Learn how to ride an elephant, identifybooby traps, fend off a gang of swordsmen, avoid the wrath of G-d, etc.For anyone who's dreamed of cracking a bullwhip, rescuing losttreasures, and evading giant runaway boulders, this handbook offers allthe tips and tricks of the adventurer's trade. ($19)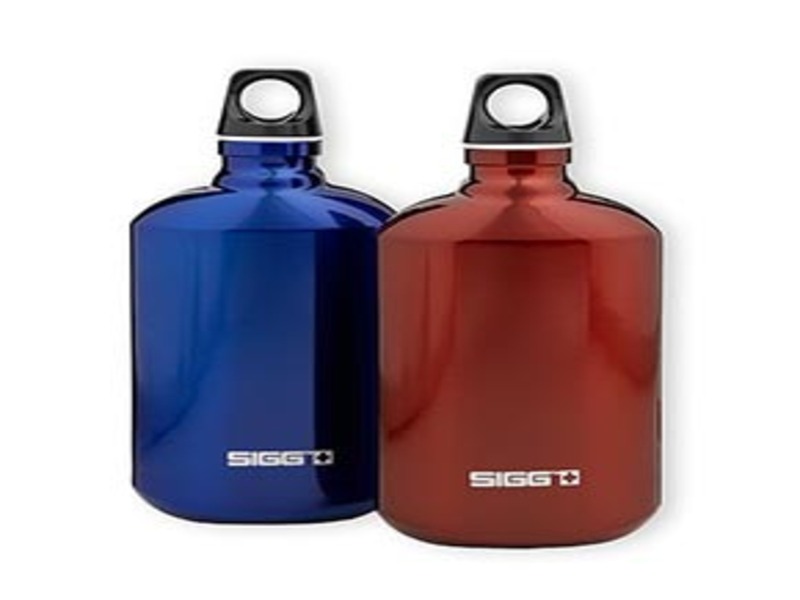 SIGG bottles are becoming the ubiquitous water bottle around these parts but you can really impress your husband with a SIGG canteen.Modeled on the water bottle used by the Swiss Army in 1941, this .61litre stainless steel bottle with burnished red or blue finish willmake your husband feel like a mountain man even if the most climbing hedoes is up the steps to the train station. ($22)
Bet he doesn't have this. I don't quite get it but men seem to like to be able to open a bottle of beer wherever they are (how else do you explain all of those bottle opener key chains or flip flops?). I would normally laugh at a product like the Mophie Bevy but it's such a multi-tasking item that actually seems useful! Made of polycarbonated with a stainless steel insert, the Bevy is for owners of an iPod Shuffle who hate getting knots in their headphones, keep their keys close, and be able to pop open a brewsky at a second's notice. Available at many retailers, including Apple stores. ($15)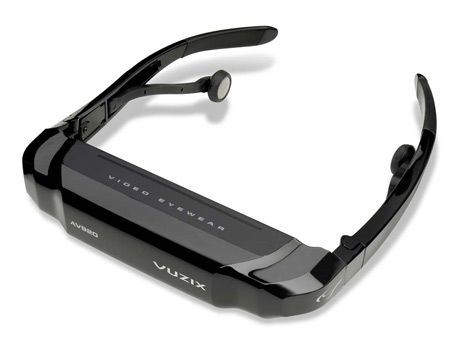 For travelers, portable DVD players, laptops, or iPods which allow for solo movie watching helps long trips go a bit faster, but batteries run out and those iPod screens are teeny and can give you a headache from squinting. Enter Vuzix iWear AV920! It may make you look a bit like Jordy Laforge from Star Trek Enterprise, but who cares when you're watching a movie on a virtual 62" big screen TV? Plug it into any personal media player (like a 5th generation video iPod) and put the 2.9 ounce headset, use its speakers or plug in your own earphones, and you're ready for five hours of video watching! I love that you can use them with or without your prescription glasses! They will be coming out with a cable for the iPhone and iTouch soon. ($350)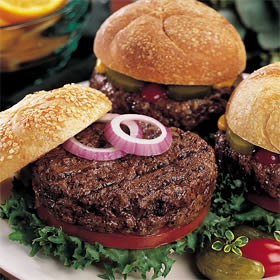 If your husband is anything like mine, he can't eat a meal withoutMEAT. He loves to grill steaks, burgers, chicken,you name it, but since he's already got the grill, the grill gizmos,andpretty much everything else in the world he wants, what better to gethim, than meat?? Get him something you KNOW he'll love AND enjoy, andyou get to enjoy it too! The best part is that you don't have togo out and shop, or wrap it– it will be delivered to your doorstep! Omaha Steaks has been around since 1917, so they must be doing somethingright!I have fond childhood memories of their oh so tasty steaks and stuff we used toenjoy at dinner time. They are currently running specials on someawesome looking Father's Day combo packs, like the Father's Day CookoutClassicwhich includes two 9 oz. Boneless strips, two 6 oz. top sirloins andeight 5 oz. Omaha Steak Burgers for just $50 (they say the regularprice is $105). Resist the urge to order add-ons like the chocolatecake, potatoes au gratin, or stuffed baked and save money and calories. (by Julie)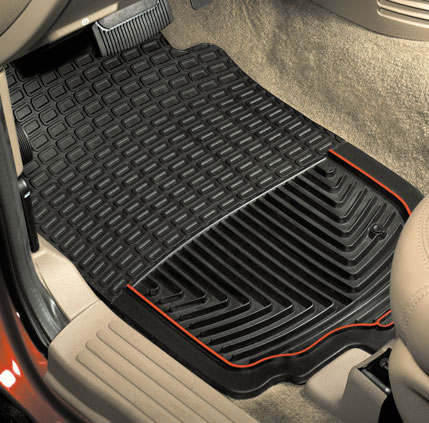 Custom car mats: Google the car model and manufacturer, and then don'tget cheap– buy the real ones for Dad this year!!! What if he werebringing you cubic zirconia…?!? They're pricier than buying thegenerics, but they fit so much better and just look sharp. (by Reva)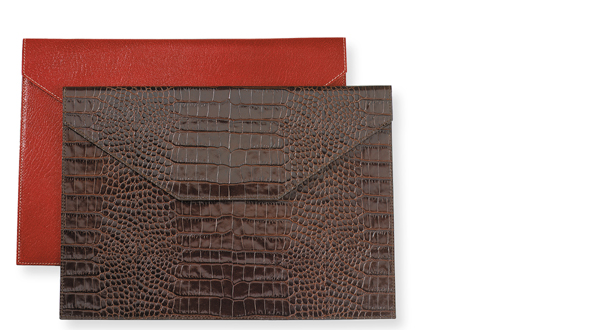 Instead of carrying business documents to and from work in a manila folder, this leather document envelope from Graphic Image, one of the leather goods industry's best kept secrets, will not only keep his important papers protected but look super classy! It comes in terello hand-stained Italian leather and crocodile-embossed Italian calfskin in six total shades, holds up to 9"x12" folders, has a snap closure, and can be personalized. With a retail price just south of $200, it's definitely a splurge, but a lot less than a quality leather briefcase.
Do you have any excellent gift ideas for the dad or grandpa who has it all?