Jessica Alba explains her comment on baby's skin color and more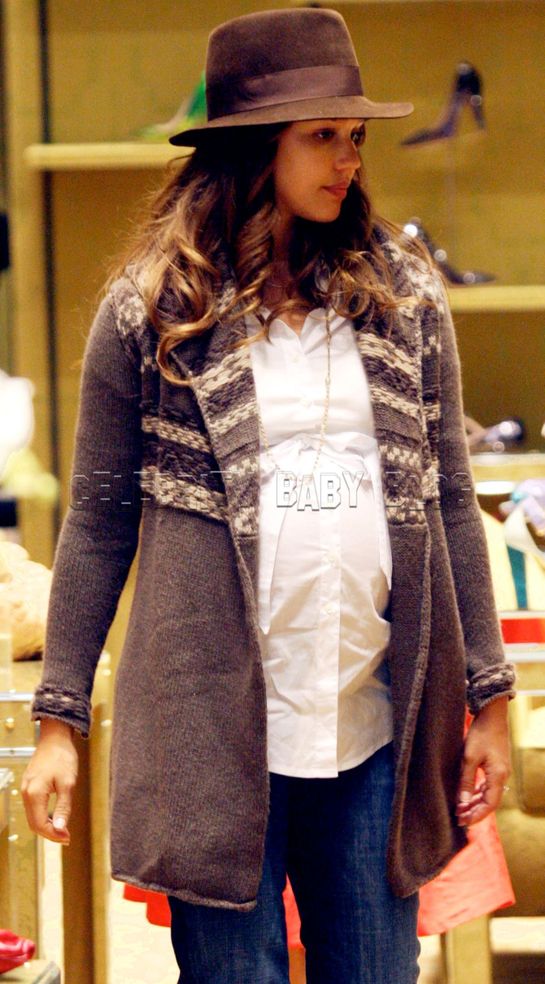 Actress Jessica Alba caused quite a stir among CBB readers when she stated that she was "excited for my baby to be brown" in an interview with Latina magazine. The 27-year-old expanded on that statement while speaking with USA Weekend.
I mean my dad is dark-skinned [Mexican], Cash [Warren]'s daddy is dark-skinned [African-American], and our moms are both white. So there's a 50-50 chance of our kid coming out dark or light. It would be nice if the daddies can see themselves in our baby.
Another hot topic with readers is the amount of money that is paid out to celebrities for the first photos of their babies. It appears as if Jessica and Cash will not be taking part in that with their daughter.
I haven't really gotten any — not that I'm aware of. You have to understand, everything that is written is kind of bull …
Continue reading for more of the interview.
In what is apparently becoming a trend, Jessica was asked again if she is planning to breastfeed her daughter.
Yeah, I'm definitely going to try to do everything to give the baby as much nourishment as possible.
The former Dark Angel star previously shared a glimpse of her nursery with US Weekly, and when asked if she had chandelier in the baby's room, she replied,
Actually, I do. I got a really beautiful one.
Jessica and Cash were married May 19th.
Source: USA Today; Photo by INFphoto.com