Jamie Lynn Spears getting ready for daughter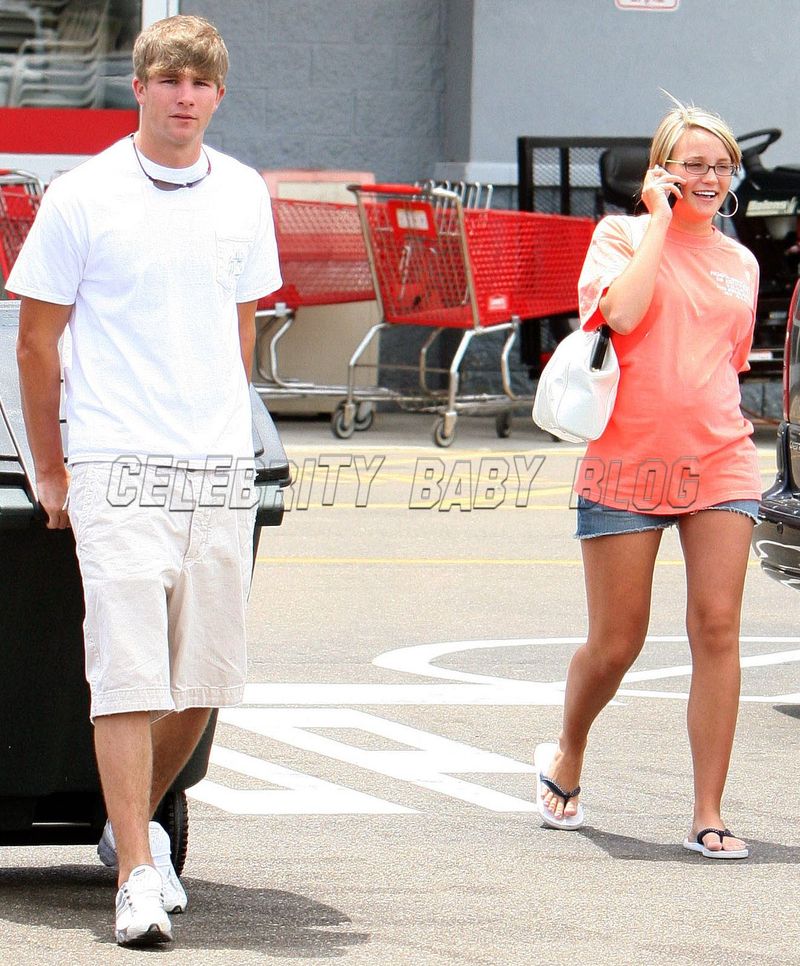 Actress Jamie Lynn Spears, 17, and her fiancé Casey Aldridge are well on their way in terms of preparing for the arrival of their daughter later this month. The couple purchased their first home in Liberty, MS, and are in the process of choosing furniture — a four-poster king-size canopy bed, a leather recliner, and a leather sofa — for their home. The nursery is said to have been decorated in pink, brown, and silver-green. The young couple will call the five-acre property home, with neighbors already calling them "a sweet little old couple."
Source: PEOPLE; Photo by Thorton/Adao/INFphoto.com.
Thanks to CBB reader Mary Beth.