Hunter Tylo opens up about son Mickey's death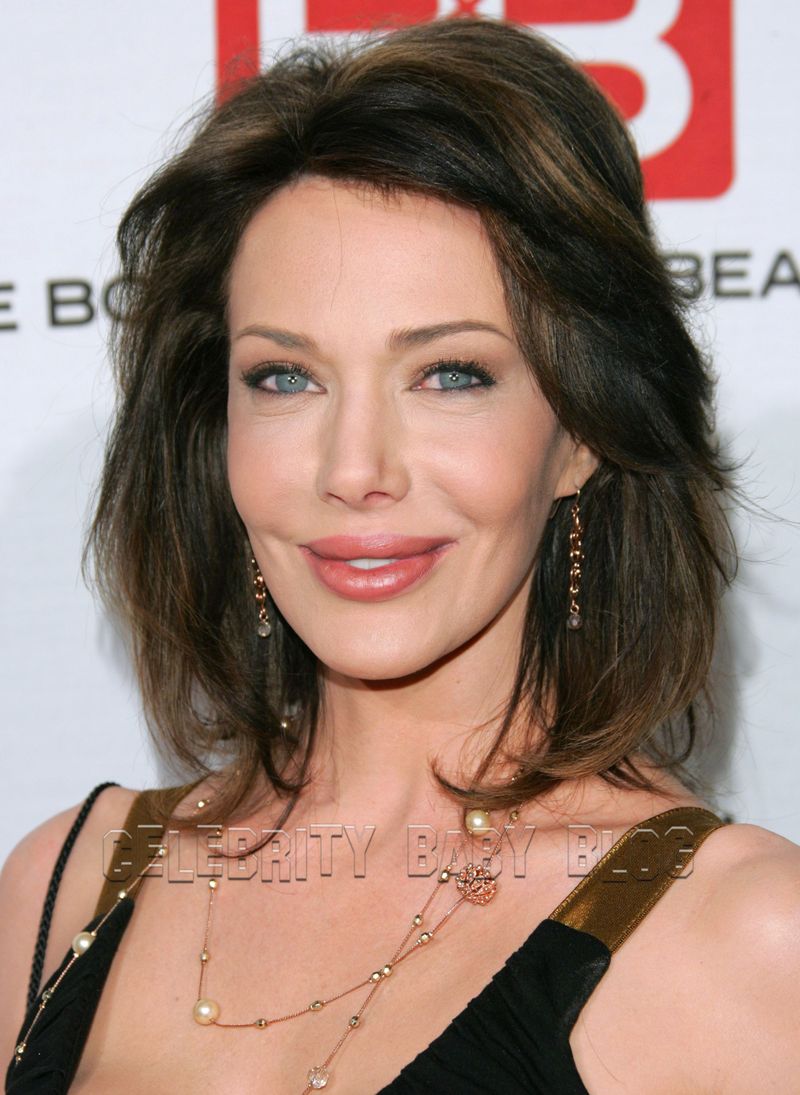 Actress Hunter Tylo suffered every parent's worst nightmare last October when her 19-year-old son Mickey passed away after falling into the family pool following a seizure which had left him unconscious.
Wanting to see something good come from her son's death, the 45-year-old has joined forces with The American Epilepsy Outreach Foundation. In a new interview with Soap Opera Digest, Hunter shared how it came about.
Erin Leyden and her husband [Patrick] started this foundation because they have a little boy who has suffered horrific seizures. They read about what happened to Mickey and called me. I met with Erin and after talking with her, I knew I wanted to get involved. Through this I have found a lot of healing.

The first picture on the website is Mickey and he's adorable. It really captures his lively spirit, being on the cell phone just like a typical teenager. You can click on his picture and it tells his story. Then you make a donation in his memory. A lot of people were wondering where they can do that and I prefer they go there.
Continue reading to learn how Hunter's children — Chris, 28, Izabella, 11 and Katya, 10 — are handling their brother's death, the lawsuit surrounding the tragedy, and more.
How long was Mickey having seizures?
They began in about January of 2005. It's very ironic that a seizure disorder, which was really downplayed by his therapist, ended up being more fatal than the cancer his sister [Katya] got.
Is this the therapist in Nevada you filed a malpractice lawsuit against before Mickey's death?
Yes. She said stress was basically causing the seizures and if he would just go to counseling, the seizures would go away. He was told by that therapist not to take medication. She didn't believe in any kind of medication and she also told him to get acupuncture to treat it.
Did his condition worsen?
Yes. What we didn't realize is that with each seizure, they build upon themselves like a thunderstorm, so each one gets worse. I wish in the beginning his condition had not been minimalized. I would've done something much more drastic, which is what I ultimately had to do. But by the time that I got him to California to the right specialists, the seizures were already severe. That's my whole point: If he had been treated at an earlier stage with a much more aggressive approach, the seizures wouldn't have built upon themselves to the magnitude they did.
The lawsuit has since been upgraded to wrongful death.
These people were so heartless. They filed a motion the day after Mickey died to take him out of the lawsuit I already had going for malpractice, and I only had 90 days to respond. We still had to get through Thanksgiving and Christmas and they weren't willing to get any extensions. My attorney kept telling them that I was emotional and it was too difficult.

They were so confident that I wouldn't be able to make the deadline, they went ahead and put out their own press release on the day of the hearing that the wrongful death part of my lawsuit had been dismissed by the judge. But I came into court with the answers to my questions notarized along with my affidavit. They were overruled, Mickey is still very much a part of the lawsuit and I was named the guardian of his estate. So the judge has granted the lawsuit to move forward, which means I have a case. We're in the middle of depositions now.
What changes would you like to see happen because of this lawsuit?
That therapists, especially someone who doesn't have a MD license, need to make every effort possible to rule out a true medical condition. A lot of medical conditions, like asthma and allergies, can cause depression and go unaddressed. A lot of these therapists are keeping you in therapy and racking up the hours. It took the death of my son for the Nevada Board of Examiners for Social Workers to investigate this therapist and I personally think she should lose her license.
What do you hope your work with The American Epilepsy Outreach Foundation will accomplish?
To dispel a lot of the myths about epilepsy and seizures. They're basically the same thing, but everybody seems to think they're two different variations and a nuisance. Nobody really understands how serious a condition it is. It's underplayed by a lot of doctors, and people have so many different views.
You always rely heavily on your Christian faith. Are you stronger?
I say in some ways, yes, but I'm realistic. There's a part of my heart and soul that can never be replaced or healed. There are no words for that kind of loss. I watched him grow up for 19 years and he would've been 20 on April 24. I didn't know how I was going to get through that month, but I just did. You have a little bit more strength than you think you have. I go to Mickey's grave site a lot and tell him that I'm going to do everything I can to help other people.
How are your kids doing?
His sisters miss him terribly and they want to emulate him right now. Katya has chosen to wear her hair over one side of her face as her brother did. I don't think Chris will ever be the same because he was the one who unfortunately found his brother at the bottom of the pool. But he's finally at that place where he wants to talk and open up a little bit more about how he feels.
How is your ex-husband [actor Michael Tylo]?
I think emotionally, he is still really shattered. He's pretty quiet, so I don't know what he's going through. For him, Mickey was his namesake and I can't imagine how he's dealing with that. Men tend to shut down when they're emotional and I think that's where Michael is right now, at least with us.
No one would've blamed you if you had taken a leave from Bold and the Beautiful, but you soldiered on. Did going back to work help you emotionally?
In some ways, yes. Working was an escape, but I was going through my real emotions, which a lot of people saw onscreen. I had a line in the courtroom where Taylor said, 'It's not fair!' and I meant it. All I could do, and I know it was what Mickey would want me to do, is the best job when I'm acting and use my real emotions. So that was in honor of Mickey.
Source: Soap Opera Digest, June 17th issue; Photo by Jordan Strauss/WireImage.com