Cynthia Nixon says that motherhood was always something she 'was going to do'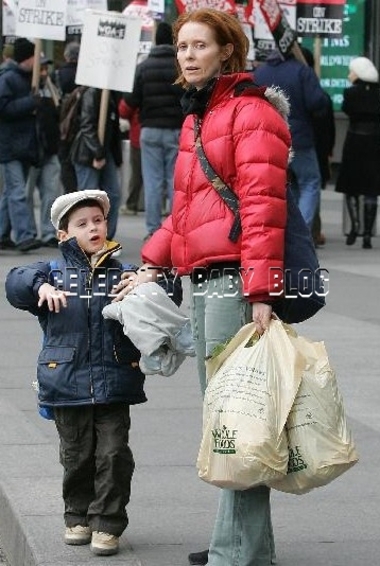 Cynthia Nixon and her Sex and The City character 'Miranda' have one thing in common — parenthood. The 42-year-old mother of two opened up about some of the differences between her and Miranda's parenting style in the latest issue of Parents.
Being a mother was something that I always knew I was going to do. I went into parenthood thinking, 'This is something I'm really up for.' For Miranda, it was very daunting. As a full-time working mother, Miranda is in a situation that a lot of parents deal with: she's at an office, and a lot of the day-to-day child care is done by somebody she hires. I'm very lucky in that I have long periods where I don't work, and I can take my kids to school and make them dinner and just be around.
Cynthia has two children, Charles, 5 ½, and Samantha, 11 ½, with ex-boyfriend Danny Mozes. Besides actively promoting her new film, Cynthia has been busy rallying to oppose funding cuts at her kids schools.
Source: Parents Magazine, June 2008 issue, p.32; Photo by Flynet