Christina Aguilera defends 'mommy-daddy' nights out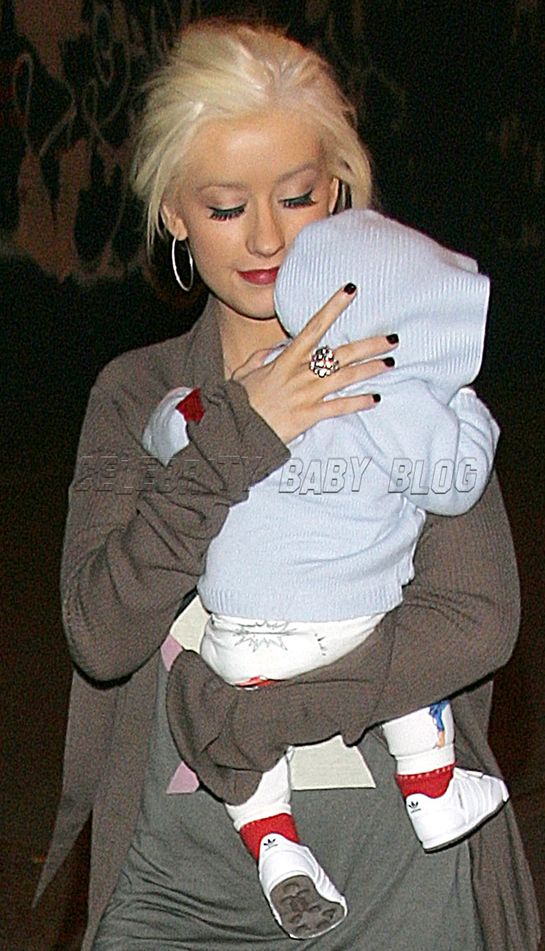 Those who have questioned her devotion to son Max Liron, 5-months next Thursday, now that she has been photographed at several high-profile clubs crossed the line, Christina Aguilera told Access Hollywood. The recent first-time mom defended her actions, telling the show "I spend all day with my son and once in a while if I want to go out and have a mommy-daddy night with my husband, I am more than allowed to do that." She added,
Everybody has an opinion and everybody sometimes wants to cause drama and be mean spirited, but it's something that comes with what you do and I learned that very early on.
What's more, the images are misleading. The 27-year-old songstress said that, in reality, she goes out very little.
They never air [footage] of the paparazzi actually pulling up beside my husband and being like, 'When is she going to leave the house? I have been trying to get a picture of her for weeks.'
Source: Access Hollywood; Photo by Splash News.